First listed on: 24 February 2021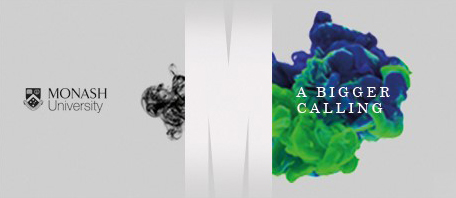 Research Fellow - Grid Integration of Renewable Energy Resources (ECSE)
Job No.: 614953
Location: Clayton campus
Employment Type: Full-time
Duration: 18-month Fixed-term appointment
Remuneration: $69,401 - $94,190 pa Level A (plus 9.5% employer superannuation)
Are you keen to:
be a part of innovative research in renewable energy resources (RERs)?
assist Australia in its transition to a net-zero future?
drive your own learning at one of the world's top 80 universities?
develop your personal brand as an expert in grid integration of renewables?
The Grid Innovation Hub and the Department of Electrical and Computer Systems Engineering at Monash University are seeking a Research Fellow with a background in the grid integration of renewable energy and particularly a keen interest in the areas of power systems stability with a focus on power electronic converters and their control. The Research Fellows are expected to support various tasks of an innovative research project in the context of grid integration of renewable energy resources into weak areas of the electricity grid. The project is funded by the Australian Renewable Energy Agency (ARENA) and supported by leading industry partners such as AEMO, ABB, and AusNet Services.
To address the immediate needs of the Australian National Electricity Market (NEM), this project will identify and classify stability issues that can occur when renewable energy farms are integrated into weak electricity networks and proposes various solutions for them. This understanding will support grid operators, grid planners, and grid-connected businesses as they face the challenge of the transition currently underway. Particularly, the project aims to
classify and describe stability issues that are likely to be expected for wind/solar farms connected to weak grids
identify grid properties/value-range/scenarios under which above issues are likely to be encountered
propose add-on solutions to wind/solar farms integrated into weak grids to enable/enhance their stability upon various contingencies in the network
propose innovative allocation, sizing, and control strategies for grid-strengthening assets such as grid forming inverters and SynCons
The successful candidates are expected to fulfil various tasks of the project including but not limited to weak grid classification, test bed development in PSCAD/PSSE, and control/optimisation of power electronic-connected assets (in particular, grid-forming inverters) and SynCons in weak power systems. They will have the opportunity to work within a dynamic research group and will be supported by leading industry players.
To be considered for this role, you will have a relevant doctoral qualification in Electrical Engineering and a strong record of research publications. Background in power systems stability and control, power electronic converters, grid integration of renewable energy resources, and/or control systems with strong knowledge of EMT and RMS simulation platforms would be highly desirable.
To be considered for this role, you must submit a cover letter addressing Key Selection Criteria 1, 2 and 3 (as described in the position description file), along with a copy of your latest CV. For instructions on how to apply, please refer to "How to apply for Monash Jobs".
A competitive remuneration package will be offered to the right candidate.
This role is a full-time position; however, flexible working arrangements may be negotiated.
At Monash University, we are committed to being a Child Safe organisation. Some positions at the University will require the incumbent to hold a valid Working with Children Check.
Enquiries
Dr Behrooz Bahrani, behrooz.bahrani@monash.edu or +61 3 9905 9615
Position Description
Closing Date
Monday 22 March 2021, 11:55 pm AEDT

Closing Date:

22 Mar 2021
Location:

VIC - Clayton
Salary:

$69,401 - $94,190 pa Level A (plus 9.5% employer superannuation)
Work Type:

Full Time
Category:

Fellowships
Research Assistants and Fellowships