First listed on: 21 February 2020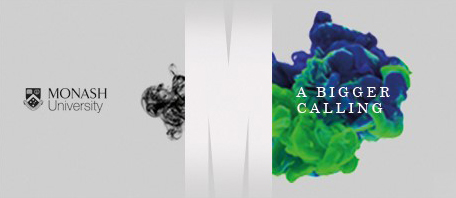 Manager, English Connect
Job No.: 603983
Location: Clayton campus
Employment Type: Full-time
Duration: Continuing appointment
Remuneration: $116,800 - $123,977 pa HEW Level 09 (plus 17% employer superannuation)
Lead a key strategic initiative by the University

Facilitate a positive, inclusive student experience

Develop new strategies and direction for English Connect
There's a certain feeling you get from working at Monash University. It's the feeling that you're a part of something special. Something significant. So if you're looking for the next chapter in your career, it's here. You'll be given the opportunity to challenge yourself, build on your skills, and make a significant contribution to a workplace that's filled with energetic and inspiring people. Talent thrives here – and so do truly satisfying careers.
English Connect is an exciting initiative by Monash University, designed to equip students with post-entry English language proficiency skills. Through further developing this key skillset, students will be able to achieve improved academic outcomes and a better level of participation and inclusivity.
The Opportunity
English Connect are currently seeking a new Manager to lead, develop and grow this critical initiative of the University and the programs within. With the support of a team of professionals experienced in second language acquisition theories, the Manager is tasked with the overall development of co-curricular English Language proficiency development programs aimed at providing students with English language and intercultural tools.
To achieve this and provide valuable support to students, your role will include:
Leading the development and delivery of significant strategic programs for post-entry English Language proficiency
Identifying opportunities to further grow and position English Connect's programs in line with education industry trends and changes
Collaborating with stakeholders across the University to understand both student needs and the University's goals/objectives, and adjusting the programs to suit
Providing management and leadership to an experienced and passionate team
To effectively lead these programs, we are seeking a candidate with a demonstrated history of leading similar initiatives within the higher education sector, preferably with a background in applied linguistics, education and/or second language acquisition. You will have a visible passion for improving student outcomes and delivering exceptional, best-practice programs, and understand the value that this can add to a student's university experience.
You will have strong stakeholder engagement and relationship management skills across all levels from the most senior right through to students and can leverage these to develop initiatives that match the goals and objectives of each individual.
If this sounds like you and you are excited about the opportunity to make a significant contribution to one of Australia's leading universities, we look forward to welcoming your application. To apply, simply submit your CV along with a cover letter and a document addressing the Key Selection Criteria contained within the attached Position Description. Please refer to "How to apply for Monash Jobs".
This role is a full-time position; however, flexible working arrangements may be negotiated.
At Monash University, we are committed to being a Child Safe organisation. This position will require the incumbent to hold a valid Working with Children Check.
Enquiries
Vladimir Prpich, Executive Director Campus Community Division, + 61 3 9902 0431
Position Description
Closing Date
Thursday 12 March 2020, 11:55 pm AEDT

Closing Date:

12 Mar 2020
Location:

VIC - Clayton
Salary:

$116,800 - $123,977 pa HEW Level 09 (plus 17% employer superannuation)
Work Type:

Full Time
Category:

Adult Learning/Literacy
Educational Design
Language
Management - Universities