First listed on: 18 October 2018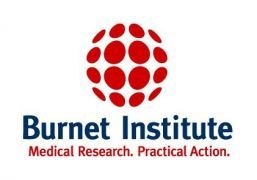 PURPOSE
The purpose of this position is to lead the planning, implementation and management of key research projects that aim to increase the numbers of people accessing hepatitis C treatment across Australia. This role is part of the Eliminate Hepatitis C (EC) Australia Partnership, supported by an NHMRC Program Grant.
As part of this role, you will work with the Partnership Investigators to achieve the overall aim of the EC Australia Partnership, which is to ensure high numbers of people with hepatitis C infection have treatment so Australia meets the 2030 elimination targets.
You will establish pilot research programs that will explore the use of Rapid point of care HCV testing to increase uptake in hepatitis testing, diagnosis and treatment among key risk populations and explore the role of Peer workers in increasing awareness and engagement in hepatitis C care both community & correctional settings.
Specific research projects include:
Peer EC: There is little information and evidence about the effectiveness of peers and people's social networks in diffusing critical information about hepatitis C prevention, testing, care and cure to increase engagement in care. PEER EC will undertake a series of implementation research studies to understand how best to use peers to increase engagement in hepatitis C care. This will include overseeing the development of a peer education and workforce development program that will target key affected populations to deliver information and/or provide community-based peer hepatitis C testing and/or provide support/linkage to care for their networks. This study will work closely with community organisations, including Hepatitis Councils, drug user organisations and primary care services and providers, to demonstrate the utility of involving peers in the delivery of hepatitis C services to mitigate structural, societal and psycho-social barriers and increase engagement in care.
Rapid EC: A key barrier to treatment uptake for many people is the multi-stage process of conventional hepatitis C testing and liver assessment. Current clinical guidelines and Medicare funding rules require that all individuals living with chronic HCV complete several assessments before starting treatment, which have been shown to reduce the number of people accessing hepatitis C testing and treatment services. Rapid EC will undertake a series of implementation research studies to assess the effectiveness and cost-effectiveness of point-of-care hepatitis C antibody and RNA testing, including tests that use oral fluid or finger prick specimens. These studies will also explore the utility of these point-of-care tests to facilitate same-day commencement of treatment (adapting learning's from HIV clinical care models) to reduce loss to follow-up care even further. This study will work closely with community organisations, including Hepatitis Councils, drug user organisations and primary care services and providers, to demonstrate the utility of point-of-care hepatitis C testing in outreach settings, primary care services and potentially in peer-led models of care. The results of this work will be used to inform Australian guidelines for hepatitis C testing, as well as submission to the MBS to ensure Medicare billing is available for point-of-care tests if they are shown to be effective in maintaining people in the care cascade.
The position is funded for a period of 3 years during which time the role will be responsible for overseeing the oversight, implementation and management of these key implementation research studies, including day-to-day management of study staff and site engagement, development of study protocols and operations manuals, data management and analyses using traditional and advanced statistical methods, ensuring milestones and timelines are met and support for translational and operational research, policy development, teaching and capacity development and reporting and problem solving for the full length of these projects. You will also be responsible for coordination of ethics/governance and reporting and to primary investigators and relevant health services.
Participation in the wider activities of the Viral Hepatitis Research Programs and the Public Health discipline more broadly is expected. Training will be provided in all aspects of the position and work will be undertaken under the supervision of the project investigators.
CRITERIA
The successful applicant will have:
Bachelor Degree in science, medicine or related discipline
A PhD and developing track record relative to opportunity in a relevant field
Experience in relevant research and related methodologies
Minimum of 5 years of relevant professional work experience in clinical research, epidemiological field studies, or public health research
High-level research and data analysis skills
Demonstrated experience in a research / program management role
Demonstrated capacity to conduct independent research with high quality research outputs including publication and translation into policy or practice
Statistical analysis skills and experience in the use of statistical software such as Stata/SPSS
Previous experience with undertaking research in development, implementation and evaluation of evidence-based materials and activitie
Excellent interpersonal and communication skills
Previous experience leading the development and writing of academic publications
Demonstrated understanding of ethical principles underpinning research with marginalised populations
Excellent organisational and time management skills
Benefit from ongoing support, a monthly accrued day off and attractive salary packaging working for this leading not-for-profit organisation. Remuneration will be commensurate with skills and experience.
Burnet Institute is committed to providing our people with a supportive working environment. We value diversity and gender equity at the institute and provide flexible working arrangements for our staff. Burnet is participating in the Science in Australia Gender Equity (SAGE) Pilot of the Athena SWAN Charter in Australia.
APPLICATIONS
To apply for this position please go to the link below and attach the folllowing documents:
Statement addressing the selection criteria (as outlined above and in the position description)
Resume including the names and contact details of three referees
Apply here - http://burnet.applynow.net.au/jobs/BI201820207
Applications close 11th November 2018 at 11:59pm AEST (GMT+11).
As part of our commitment to gender equity, we have included a question in the application process on gender. This will allow us to monitor and report on gender in relation to our recruitment process. This field is not compulsory.
Burnet is a child safe organisation. The successful applicant will be required to apply for a Working with Children check and/or criminal record check from the Australian Federal Police.
Closing Date:

11 Nov 2018
Location:

VIC - Melbourne
Work Type:

Full Time
Category:

Research