First listed on: 19 November 2021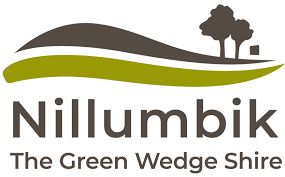 Coordinator Early Years
About the role
This role is responsible for the coordination and leadership of Council's Early Years team and all associated programs and activities that the unit delivers and is commissioned to undertake. This includes:
State Government's Best Start Program

Nillumbik's two licensed early years services

Preschool Central Registrations program for standalone kindergartens

Early years infrastructure planning

Strategic analysis and planning of early years services and programs across the Shire

Oversight of the service level agreements in place between Council and Early Years' Service Providers

Support and training of volunteer committees of management and Early Years Managers delivering early years programs across Nillumbik Shire

Nillumbik's In Home Family Mentoring Program
Key duties:
Coordinate the provision of high quality, consistent and responsive Early Years programs and support to the Nillumbik community.

Coordinate the policy development and planning of Council's early years programs, services and activities.

Provide a high level of leadership to staff within the Early Years team through supervision, training and performance management.

Initiate and drive service planning, development and improvements within the Early Years sector in Nillumbik.

Advocate and liaise with funders and government to drive policy, legislation and service development of Early Years programs and services.
Skills and experience:
Tertiary qualification in early childhood or relevant social science discipline.

Extensive experience and knowledge in management and operations of early years programs and services.

Demonstrated ability to effectively manage a multidisciplinary team of staff delivering a variety of programs.

Extensive experience leading program development or reforms including planning, implementation, delivery and review.

Sound knowledge of Government policy directions, legislative requirements and best practice relating to the delivery of early years programs, services and initiatives.

Highly developed oral, written and presentation skills and excellent interpersonal skills.

Ability to collaborate, influence and negotiate with stakeholders to achieve positive outcomes.
Key Leadership Skills required for this position:
The ability to lead, develop, motivate and manage a multidisciplinary and hybrid team of staff in order to have a committed team empowered to deliver quality services.

Ability to develop, manage and maintain stakeholder and partnership relationships

Demonstrated experience in developing and monitoring annual work plans for staff; conducting annual performance appraisals of direct reports; and identifying training and development needs of staff.

Ability to manage time, set priorities, plan and organise own work and that of others under the positions supervision, to ensure that deadlines are met.

Adaptive and flexible leadership style.
Benefits
Flexible work conditions allowing for a combination of onsite and work from home arrangements

Full time with monthly RDO
Flexible working options can be discussed with the preferred candidate as part of the recruitment process. This may include some time working from home. You will be asked to provide photo evidence that you have an appropriate and safe place to work at home. Essential job required IT equipment will be provided and you will require an internet connection.
How to apply
Read the Position Description (located below under Next Steps) and click on Apply Now and fill in the relevant information including the Key Selection Criteria. Ensure to upload a copy of your current resume and cover letter.
Applications close at 10 pm on the 1 December 2021 and applicants will receive an email confirming receipt of their application at the time it is submitted. If you have not received confirmation within 12 hours, please contact Human Resources on hrmail@nillumbik.vic.gov.au

Nillumbik Shire Council is committed to providing a safe and healthy workplace and supports its staff to receive the COVID-19 vaccination. Council also has a requirement to follow mandatory directions issued by the Chief Health Officer with regards to staff working in specific industries and/or positions to be vaccinated against COVID-19. As this role is a Local Government worker in accordance with current COVID-19 Mandatory Vaccination (Workers) Directions you will be required to provide evidence of your vaccination during the pre-employment check process. Your COVID vaccination status will need to be confirmed during the pre-employment check stage. In accordance with the Privacy and Data Protection Act 2014 and the Health Records Act 2001, your information will not be shared with third parties without your consent unless we are permitted or required to by law. Nillumbik Shire Council is committed to creating a diverse and inclusive workplace and strongly encourages applications from people from all walks of life. We believe diversity of thinking fosters innovation and delivers better outcomes for everyone, and we value a workforce that's a match for our diverse community.

With one in five Australians identifying as having a disability, Council is committed to providing the best possible experience for everyone, regardless of their ability. Position descriptions can be provided in an alternative format, by request. If an applicant needs any support or reasonable adjustments at any stage during the recruitment process, they can contact Human Resources via HRmail@nillumbik.vic.gov.au or on 9433 3111. Applicants being offered an interview with Council are encouraged to advise if any adjustments are required to support them during the interview process.

To apply for this job go to: https://nillumbikshirecouncil.recruitmenthub.com.au/CurrentVacancies
& enter ref code: 5720527.

Applications close 01 December 2021

Closing Date:

01 Dec 2021
Location:

VIC - Greensborough
Salary:

Band 7 - $108,940 to $121,662 total remuneration per annum
Work Type:

Full Time
Category:

Program Management
Teaching - Early Childhood