First listed on: 28 July 2022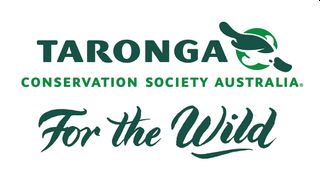 Associate Lecturer – Science
Awarded Australia's Major Tourism Attraction (Sydney)
Temporary, full time, 18 month contract with the opportunity to be extended
TCSA Salaried Employees Award - Clerk Grade 6/7, from $99,431 plus superannuation and annual leaving loading.
Located at Taronga Zoo, Mosman
Looking to secure a shared future for wildlife and people?
Taronga is looking for an experienced, driven and motivated Associate Lecturer who is interested in joining a leading organisation in conservation, education, animal management and transformational guest experiences.
About us…
Taronga Zoo officially opened in October 1916, with Taronga Western Plains Zoo officially opening in February 1977! We believe in a shared future for Wildlife and People. Taronga is working in partnership with wildlife conservation organizations and communities to develop ways to protect species and habitats. Taronga. For the Wild!
Our employees enjoy generous employment conditions including:
Complimentary family and friends passes
A wide range of discounts on our award winning accommodation
Discounted food and beverage purchases across the site
Reduced rates for other services including animal encounters
To discover more about the benefits of working at Taronga, please visit our website here
We value diversity…
Taronga is an equal opportunity employer, where we recognise the diversity of our workforce and community – be it on the basis of gender, age, culture, religion, language or personal circumstances.
Taronga is also committed to building on the perspectives, experience, knowledge and skills that this diversity brings to our organisation.
Taronga provide specific workplace programs to support diversity and equal employment opportunities for women, people with a disability and people identifying as Aboriginal or Torres Strait Islander.
About the role…
The successful individual will develop, deliver and assess undergraduate coursework in conservation biology, ecology, biology and related disciplines including as part of the Bachelor of Science / Bachelor of Advanced Studies (Taronga Wildlife Conservation) offered by the University of Sydney.
Key accountabilities…
Develop and deliver undergraduate coursework including lectures and practical sessions
Supervise and mark undergraduate assessments, including honours students
Coordinate and deliver training to demonstrators to ensure consistent, high value practical sessions
Teaching administration to ensure the successful delivery of courses including the coordination of facilities requirements at Taronga
Comply with Taronga's Customer Service Charter and suggest initiatives for further improvement to ensure industry leading standards are maintained.
Assist with WHS requirements including reporting of hazards / incidents, participating in site inspections and risk assessments in line with Taronga policies and procedures.
Comply with and suggest sustainability practices in the workplace to help achieve Taronga's sustainability targets and reduce environmental impact.
About you…
We are looking for candidates that have:
Hold a PhD degree in conservation biology, zoology, ecology, biology or relevant environmental science related discipline.
Have strong demonstrated track record of excellence in education including development, delivery and assessment of undergraduate coursework (recent or current).
Have demonstrated practical experience in conservation biology, conservation management or a closely related discipline.
Have strong communication and student engagement skills
Obtain and maintain a current NSW Working with Children Check at own expense.
Under the direction of the University Program Coordinator and Lecturer, this role will deliver some components of the Bachelor of Science / Bachelor of Advanced Studies (Taronga Wildlife Conservation) course that are undertaken at Taronga Zoo and the University of Sydney. The successful candidate will be appointed as an Affiliate of the University of Sydney (note: the process of appointment as an Affiliate will commence after the applicant has been nominated by Taronga as its preferred candidate for the position of Associate Lecturer - Science). The successful candidate will also be expected to comply with the University of Sydney's Code of Conduct, by-laws, rules and policies relevant to the teaching of the course at Taronga.
About applying…
We value your safety, and the privacy of your information. Please only apply for this position via http://www.iworkfor.nsw.gov.au/. This is the only legitimate website to apply via, and the only website whereby applications will be accepted.
Please submit your resume and a cover letter of one page. You are also required to complete the two target questions as part of your application.
Applications must be completed via http://www.iworkfor.nsw.gov.au/ using the reference number 000092BF or searching the word Taronga. For more information in relation to the vacant position please contact the recruitment team by email on recruitment@zoo.nsw.gov.au
To review a copy of the role description, please visit the careers page of the Taronga website http://www.taronga.org.au
If you are experiencing technical difficulties in applying, please contact "I work for NSW" support team on 1800 562 679 or support@iworkfor.nsw.gov.au
Applications close: 11:59pm Sunday 14 August 2022
Closing Date:

14 Aug 2022
Location:

NSW - Mosman
Salary:

from $99,431 plus superannuation
Work Type:

Contract/Temp
Category:

Lecturer