Write-offs could drive skills

Print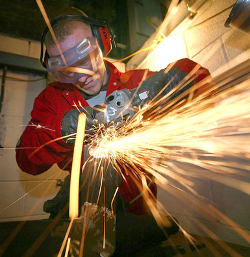 A major think tank says education must be at the centre of Australia's new skills regime.
In an issues paper ahead of the national Jobs and Skills Summit, the Committee for Sydney has proposed making education expenses for individuals to be tax deductible.
The analysts argue this would stimulate enrolments and boost the aggregate number of skills distributed throughout the economy, increase the number of places available in universities and remove barriers to education and training, including competition for places, and high costs.
"The single biggest way we can prepare people for the future economy, instead of the past economy, is to open the avenues to getting a better education," says Gabriel Metcalf, chief executive of the Committee for Sydney.
"It is an investment in the future that will pay dividends both to individuals and the Australian economy.
"It's a pretty technical reform, but it would be recognition of the fact that in the future economy people will need to change their careers on a regular basis.
"We need to encourage and support people to continue learning beyond the field that they are already in."
The leader of the Australian Council of Trade Unions (ACTU) Sally McManus says she will be focused on the enterprise bargaining system at the summit.
The union says it wants workers and their union representatives to be able to negotiate deals on pay and conditions with multiple employers at once and sometimes across entire sectors.
She says the current system in which unions and employers negotiate individual deals beyond the baseline of industry-wide awards has "collapsed".
While the unionists want individual EBAs to remain, they have proposed new rules that would open up the option of broader deals.
"The way we see it working is that where it makes sense to have multi-employer bargaining, both the workers' representatives and the employers sit down and negotiate across their sector. That's the way it should work," Ms McManus said.
Employment and industrial relations minister Tony Burke says multi-employer bargaining is an intriguing idea that he wants to see "fleshed out".
"I do have to say, I am very interested in what the ACTU have put forward," he told reporters.
"We need to be able to get bargaining moving, and there are a few examples in different workforces where that concept of multi-employer bargaining [is used] – I'm really interested in seeing how we can flesh this out."