Warning over dole expansion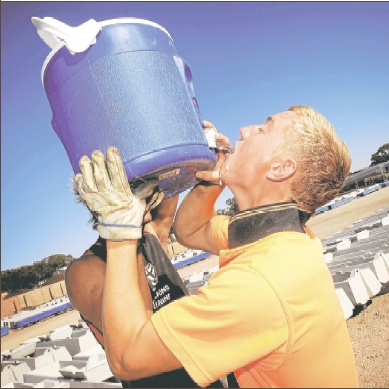 Advocates say a dramatic expansion of the federal government's work-for-the-dole program will put jobseekers into unsafe work environments.
The Federal Government has plans to make it much harder for welfare recipients on Newstart and other payment schemes to meet requirements to receive their benefits.
The changes will see welfare recipients aged 30 to 49 complete 50 hours of work-related activities per fortnight, up from 30 currently.
There are also plans for a new activity test for jobseekers over 60, which requires them to complete 10 hours of work-related activity a fortnight.
Volunteering counts towards that test for those over 60, but the reports say those aged 50 to 59 will not be able to rely on volunteering.
The Australian Unemployed Workers' Union (AUWU) says the work-for-the-dole program some will be pushed into places jobseekers into dangerous environments.
The union cites a 2016 Ernst and Young report that found 64 per cent of 200 audited worksites were not fully compliant in risk assessments.
"People over the age of 30 are going to see their hours increase by a minimum of 50 per cent," says AUWU president, Owen Bennett.
"This is all for an activity that the government's own reports recognise is dangerous, significantly dangerous, and it doesn't help people into work.
"So it's just beyond belief that the government is planning to expand it so significantly."
The Department of Jobs and Small Business has rejected the AUWU's claims, saying the work-for-the-dole program's injury rate is below the general rate.
The department accused the union of misinterpreting the Ernst and Young report.
"In fact, overall, the report found work-for-the-dole activities to be safe," a spokesperson said.
"As with any workplace, improvements can be made and work health and safety continues to be a priority for the program."
The planned changes will come into effect in September.