WA to ban unvaccinated students

Print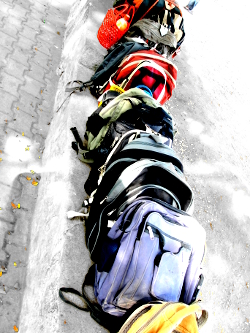 The WA Government is looking to ban unvaccinated kids from childcare centres.
WA Premier Mark McGowan has now written to Prime Minister Malcolm Turnbull to confirm his support for the national 'no jab, no play' policy.
"We're taking a tough but fair and reasonable line on this issue," Mr McGowan said on the weekend.
"Our aim ... [is to] make sure that those people who don't vaccinate are then not eligible for some childcare and or kindergarten services provided by the state."
The new rules would prevent unvaccinated children from being enrolled in childcare and pre-school, though there will be exemptions offered on medical grounds.
Health Minister Roger Cook said the new legislation would "facilitate" the implementation of a national policy.
"We are participating in the national policy and in order to facilitate that we have to make some legislative changes," Mr Cook said.
Immunisation rates have risen to 91.5 per cent in WA this year, but the state is aiming for 95 per cent for optimal community protection.
Figures from May show rates of vaccine-preventable disease are down on the same period in previous years, although there have been 12 cases of measles, up from zero last year and just two in 2015.
The Government is also drafting regulations to strengthen immunisation record checks.
Meanwhile, parents are joining a social media-based non-vaccination playgroup, something health experts warn against.
A post in a closed Facebook group invites parents to "free playgroups… all across Perth every day of the week eventually".
"Please, no nasty comments from those whose beliefs differ from my own. Let's all respect that we each have the right to make decisions for our own families regarding their health & wellbeing," one post asked.
The WA branch of the Australian Medical Association says it not a good idea to have unvaccinated children hanging out together.
"That's a bit like getting all the dry grass together in one spot and throwing a match in it," WA AMA president Dr Andrew Miller told the ABC.
"If there was an exposure to, for example, measles, then it would spread very rapidly through a large group of children.
"These children could well become very sick, and some of them could die as a result."