WA opening adoption probe

Print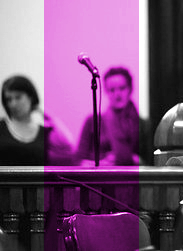 After years of campaigning, Western Australia has announced an inquiry into forced adoption.
WA Premier Mark McGowan has revealed a personal connection to the issue, and the inquiry has received support from both sides of politics.
Survivors in Western Australia have reported little support or restoration of their basic human rights since the state apologised for forced adoption in 2010.
The inquiry will examine adoption practices between 1939 and 1980, the role of government, health services, and private institutions, as well as measures to support people experiencing distress.
Written submissions are due by April 21.
Michael Hickey, who was adopted in Perth in 1960, welcomed the announcement, but noted ongoing harms caused by "contact vetoes".
Forced adoptions were common across Australia between the 1940s and early 1980s, with up to 150,000 total adoptions between 1950 and 1975.
WA is following in the footsteps of Victoria, which ran an inquiry in 2021 that led to redress and counselling for mothers forced to give up their babies.