VR views for medical students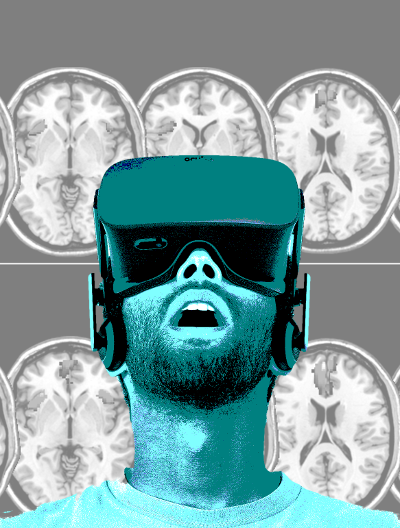 Giving birth – mankind's most primal practice – will soon benefit from high-tech help in the form of virtual reality (VR) and augmented reality (AR).
Researchers at the University of Newcastle (UON) are working on ways to teach students key anatomy and birthing techniques through virtual and augmented simulation.
The experts say it is a sign of the future of education that could bring substantial benefits for industry and individuals.
The UON's new VR project simulates a real-world delivery room, providing midwifery students with a virtual emergency neonatal resuscitation scene.
Students are required to undertake a series of steps to pass the time-critical scenario, which can be undertaken with a virtual 'helper' in a practice mode, or individually in a formal test.
Lecturer in Midwifery and co-project leader, Ms Jessica Williams, said a virtual representation of a common but critical practice was key in ensuring graduates excel in the workplace.
"With 15 per cent of births in Australia and New Zealand requiring some form of resuscitation* – a number even higher in premature babies – it is imperative our students feel comfortable and confident applying their experience in a time-critical, emergency environment," she said.
"New graduates may find transitioning from performing a neonatal resuscitation in an educational setting to a real-world emergency room an overwhelming shift, which is exactly why we designed the program to bridge that gap."
Running via an app developed for PC, iOS and Android, the technology is designed to maximise students' learning experience by allowing them to train outside the classroom at their own pace.
"Neonatal resuscitation is a vital but advanced skill, meaning naturally the training takes time and resources to complete. As the simulation is easily accessible and portable, our students can study anywhere at any time," Ms Williams said.
As part of a randomised trial, 18 new GearVR headsets are being distributed to second-year midwifery students who opt-in for the chance to use the simulation as part of their learning experience, which will then be compared to those without access to ascertain the benefits of the virtual resource.
In addition to the neonatal resuscitation simulation, UON's Innovation Team has developed a new AR resource to assist with education in anatomy and physiology.
Utilising a HoloLens headset, which projects a hologram into the users' actual surroundings, the team has developed a gender-changeable human form with interactive 'layers' which expose the different working functions of the body.
"The benefit of an educator being able to utilise VR and AR to teach these complex areas of study is that there is a clear working depiction of the subject right before their eyes, which can be projected and shared with a classroom," says UON Innovation Manager Craig Williams.
"Health resources are often a textbook picture, which can lack detail, or a real-life subject, which involves the consent of a third-party. Virtual and augmented simulation combats this with the ability to provide ease of access with an incredible level of complexity and detail.
"Technology adds the 'reality' of real life into teaching. Our aim with this technology is to fuse the separate parts of learning that students gain in theory, labs and work placement into a virtual simulation that lets them experience the pressure of what really is a life or death situation in the safe, repeatable environment of VR," Mr Williams said.
"The next step is to update the HoloLens figure to depict a pregnant woman as an opportunity for students to gain a full understanding of gestation and the impact the baby's position has prior to childbirth."