VR tested in aged care

Print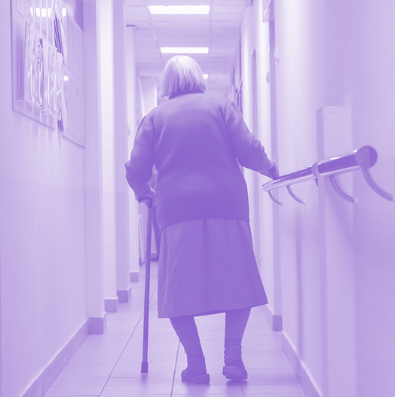 A new study suggests virtual reality has the power to transform the day-to-day lives of aged care residents.
The Transforming Aged Care with Virtual Reality (VR) project is a collaboration between researchers from QUT, Griffith University, the University of Melbourne and La Trobe. It was funded by a philanthropic research grant from Facebook.
"COVID-19 has been especially hard on people in aged care. One way to improve their lives is to use technology like virtual and augmented reality, which allows them to leave the four walls of their home," says Queensland University of Technology (QUT) researcher Professor Evonne Miller.
"We integrated VR technologies into three Australian aged care facilities to find ways of better socially connecting residents with each other, staff and their families during this pandemic; and to provide older aged care residents with creative, novel and intellectually-stimulating leisure activities – ensuring daily life is exciting, rather than mundane and monotonous.
"VR can take them back to their honeymoon, let them reconnect to something important from their past or travel to a country they always wanted to visit. They can sky-dive, ride a gondola through Venice, sail a yacht and so much more. The possibilities are limitless and overcome mobility and health problems."
The project has produced a Transformational Toolkit, which was launched this week. The toolkit is freely available online and outlines how to implement VR into aged care.
It includes advice on cost of headsets, how to get started, where to find apps, safety assessments and physical space requirements.
More information is accessible here.