Vic teacher strike lining up

Print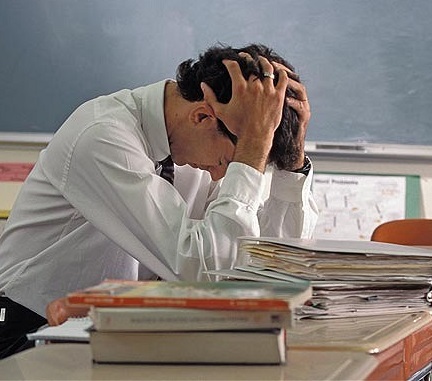 Victorian teachers are preparing to strike to break stalled pay and workload negotiations.
While improved pay is an important part of the dialogue, union reps and the government have been at loggerheads over working conditions and working hours.
Teachers have told reporters that they do not want to strike, but with most logging hours of overtime each week, often working past midnight, they say their conditions must improve.
Australian Education Union Victorian branch president Meredith Pearce says the current state of play is harmful to both teachers and students.
"Workloads are at breaking point. Teachers work two full days of overtime every week and when teachers are run into the ground – it is ultimately students who suffer," she told reporters.
"Around 90 per cent of teachers say that their workload negatively affects the quality of their teaching...The whole system is at breaking point, and that means students miss out.
"Principals are working in excess of 60 hours per week and spend the majority of their working week on administrative and compliance tasks rather than being the educational leaders of their school. We need to address this workload if we are to ensure our principals do not burnout," she said.