Vague rules for missing children

Print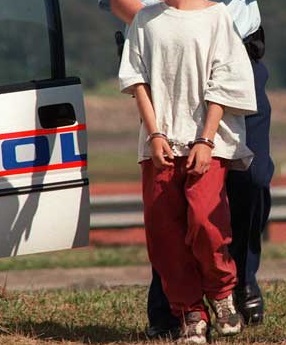 Children are fleeing residential care in Victoria at a high rate.
An inquiry by the state's children's commissioner has found an "unacceptable" number of children are absent or go missing from their residential care placement because they do not feel safe.
The commissioner's Out of Sight report shows that at any given time, around 450 children are in residential care across Victoria. It also shows that many of them go missing for weeks and months at a time, placing them at high risk of sexual or criminal exploitation, drug use and other harm.
Residential care involves rotating shift workers who look after small groups of young people housed together.
In the 18-month period that the commission reviewed, 955 children spent time in residential care in Victoria.
But there were over 2,000 reports of children going missing from residential care during that time, requiring more than 7,000 applications through the Children's Court for warrants to find them. Many of the reports were from the same children fleeing multiple times.
One of the problems highlighted in the report is that there are no set standards for reporting missing children, so some are being reported every few days they are absent, while some go missing for months with only a single report to show it.
Another issue is that criminalising terms such as "absconding" are being used, which feeds the idea that children are seen as the "undeserving missing"; facing a punitive rather than caring response.
The report includes 18 recommendations to address some of the major shortcomings of residential care in Victoria.
It calls for the state to fund and implement a new model of care, minimise police intervention, and improve the skills and supervision of care teams.
It also recommends that carers working in residential care homes receive better training to help them deal with behaviours from trauma-affected children.