Users praise single parent emojis

Print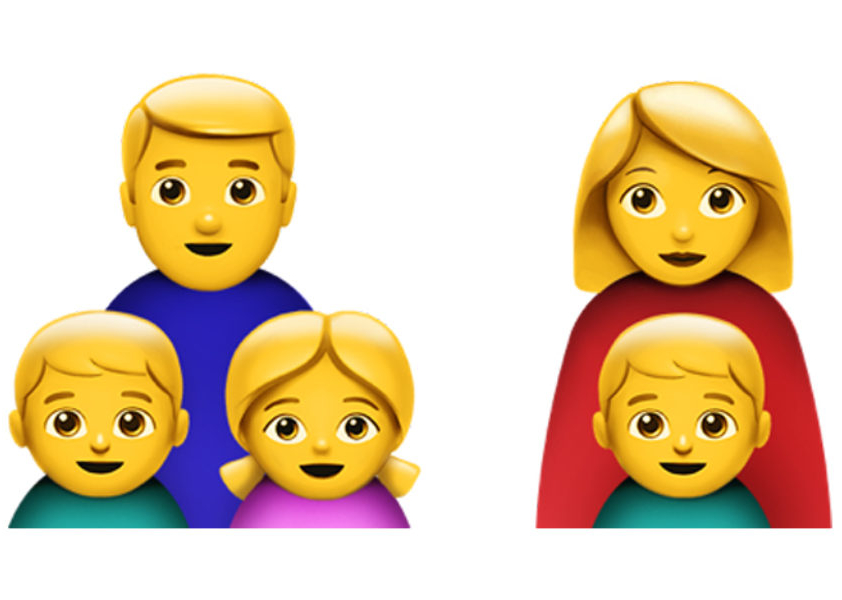 Single parents and their children are celebrating the inclusion of new single-parent emojis in the new iPhone operating system.
Until the recent release of iOS 10, icons to depict families included only two-parent arrangements.
Now, icons depicting just single mothers and single fathers have been added to the mix.
Many Twitter users took to the site to celebrate the non-nuclear family.
"I can finally show my family correctly," tweeted @adrianna_b16.
"I like this little single parent emoji [because] not everyone's parents are together and Apple is acknowledging that," said user @xtamiaterry.
"iOS10 has single parent emoji's and my heart just overflowed with love," @sleepyinohio wrote.
Others pointed out the lack of racial diversity among the single parent depictions.
"Since Apple took the time to put single parent emojis in iOS 10, I think we're about ready for the multicultural emoji," tweeted @pyrmdplaza.
Other new emojis include the rainbow flag and male and female equivalents for sports such as soccer, running and surfing.
Apple has also changed its former gun emoji, replacing what was a depiction of a six-round revolver with a picture of a bright green water gun.