UQ solar gets green light

Print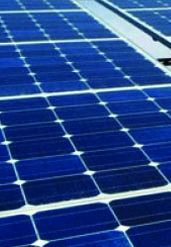 The approval of a solar farm on prime agricultural land in Queensland has left some locals "extremely disappointed".
Terrain Solar's application for a 154-hectare solar site at Freestone Valley near Warwick has been approved.
The University of Queensland (UQ) is set to take ownership of the project when construction begins later this year.
Southern Downs Council voted 5-4 in favour of the $125 million project going ahead.
Meryl Strand, who lives near to the site, has told reporters she was devastated by the decision.
"The argument wasn't that we hate solar farms, the argument was it's the wrong location," she told the ABC.
"Instead of seeing changes with the seasons, the sunflowers and sorghum and planting and harvesting and everything else, we're going to be looking down at solar panels.
"We're known as the rose city — do we really want to be known as the industrial city?
"I call it environmental vandalism. Why would you put that on good agricultural land?"
Southern Downs Mayor Tracy Dobie said the project shows that renewable energy can co-exist with agriculture.
"It is the intention to graze sheep on that land and it will continue to be productive land throughout the life of the solar farm," Cr Dobie said.
"Myself and councillors understand all of the concerns but there are many, many residents who are very supportive of the solar farm.
"I understand why those individuals and those families have concerns and we have tried as best as we can to condition this proposal to ensure that we can go as far as we can to meet the concerns of those residents.
"But I do believe when you look at the big picture and the longer term this will be a great benefit to our region."
The council approved the plans with 37 conditions, including a 200-metre buffer zone and a requirement to plant natural vegetation to protect the views of nearby residents.
UQ says the farm will make it the first major university in the world to offset 100 per cent of its electricity usage with its own renewable energy assets.