UQ jab tests continue

Print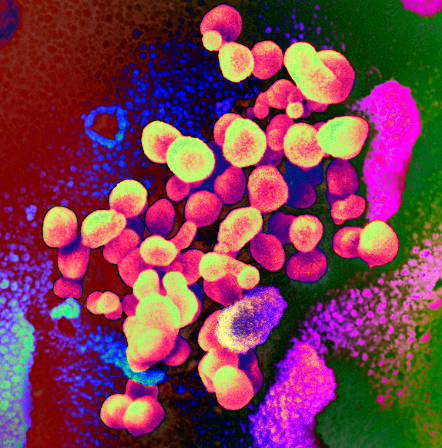 A clinical trial has begun for a second-generation COVID vaccine, more than two years after the original technology was abandoned.
The original molecular clamp technology - developed at the University of Queensland (UQ) - was abandoned after patients falsely tested positive to HIV, but UQ scientists have re-engineered the technology and need 70 healthy volunteers aged 18 to 50 to test its effectiveness as a COVID vaccine, in comparison to the approved Novavax shot.
Although the trial will assess Clamp2's effectiveness as a COVID vaccine, researchers believe that if successful, it could be used to protect people during future pandemics and in jabs for existing viruses such as respiratory syncytial virus (RSV).
Project leader Keith Chappell said the scientists were working on using the technology to create vaccines for a range of viruses.
Associate Professor Chappell said; "Our primary purpose is not to bring another COVID vaccine to market. This isn't going to be the last time the world faces a pandemic and next time around, we want to … make sure there are doses available as quickly as possible and they're safe, and they can protect Australians and people around the world".
The original molecular clamp technology contained two fragments of a protein found in HIV, which acted like a chemical bulldog clip, holding together an engineered version of the spike protein found on the surface of SARS-CoV-2, the virus that causes COVID-19.
However, the molecular clamp used in the original UQ vaccine resulted in people falsely testing positive to HIV, causing it to be abandoned.
Professor Chappell said the fragments of protein in HIV had been replaced by a "small amino acid sequence with similar properties" in Clamp2.
He added that vaccines using the UQ technology would have benefits over existing technology, once licensed by medicine regulators, as they would be cheaper, more easily shipped around the world without requiring extremely low temperatures and could be rapidly scaled up into millions of doses.
The Coalition for Epidemic Preparedness Innovation (CEPI) is providing up to $8.5 million to support further development of the UQ technology for use in the global response to future disease outbreaks.
Nucleus Network will conduct the trial in Brisbane, and volunteers interested in participating in the trial must have received a COVID vaccine but not in the past three months and cannot have contracted SARS-CoV-2 in the past three months.
The trial participants will be monitored for six months, and information on how to participate in the trial is available here.