Union sued for non-representation

Print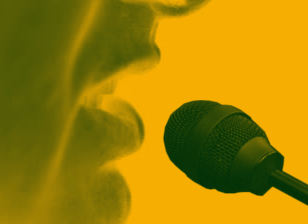 A teacher has sued the Australian Education Union for not representing her.
Manju Ambani has had her job reinstated at Wallan Secondary College after bringing in legal firms to do what the union would not.
Ms Ambani was a teacher at Wallan Secondary College when an "unsatisfactory performance" investigation was launched against her in 2013.
The Australian Education Union provided assistance and legal advice during the investigation, but when she was eventually sacked in May 2014, the union bailed.
It reportedly decided her appeal to the Disciplinary Appeals Board was unlikely to succeed, and so it chose not to represent her.
Ms Ambani then hired her own lawyers, and was able to negotiate a settlement that saw her reinstated and reimbursed for lost income.
Ms Ambani has now taken the union to the Victorian Civil and Administrative Tribunal to recover her legal costs, claiming the union had breached its membership contract and broken consumer law.
Ms Ambani claimed the union failed to follow its own rules on disciplinary matters, acted with unseemly haste, ailed to assess the merits of her case and gave her a flawed legal opinion.
She sought damages of $43,255 to cover legal fees, including fees from for advice on how to seek reimbursement from the union.
The union says the dispute is not between a "consumer and trader" under consumer law, but between a union and a member.
The AEU argued that VCAT did not have jurisdiction over this kind of dispute, which would fall under the federal Fair Work Act.
VCAT Member Felicity Marks struck out Ms Ambani's consumer law claims of unconscionable conduct and breach of a consumer guarantee, as the union had not provided services to her "in trade or commerce".
Ms Marks allowed Ms Ambani's claim for negligent provision of services to stand, because the section of consumer law covering it does not require services be provided in trade or commerce.
But it was eventually decided that VCAT had no jurisdiction to hear that claim because it did not involve a "consumer and trader dispute", accepting the union's line.
Ms Ambani now has the options to pursue her claim in the Federal Court.