Union calls for more NT money

Print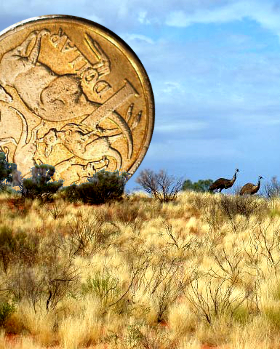 NT Education Union president Jarvis Ryan says extra education funding for remote Government schools.
Mr Ryan says the Federal Government's new education funding model will deprive Territory Government schools of millions, while private schools benefit.
The Commonwealth's latest funding proposal will cut federal funds to 20 per cent of the school resourcing standard, down from the 23 per cent currently provided.
He said the proposed increase for Territory schools was lower than the rate of inflation.
Mr Ryan said the NT's Labor Government had not prioritised education since it was elected.
"We haven't been able to get a meeting with the chief minister at all since the election, and we have been underwhelmed with his lack of interest with education and education funding," Mr Ryan told the NT News this week.
"What we have is a proposal that would strip millions from the Territory.
"It's a model that will see very wealthy private schools in Sydney receive millions and it's a cut for our Territory schools.
"We need him to stand up and say it's not good enough and the Territory won't accept this."
In one example, the remote Jilkminggan School east of Katherine, will see a funding increase of just $1514 per student as compared to a $3930 per student rise for St Aloysius College in South Australia.
Chief Minister Michael Gunner said he was fighting got more money, but needed more details from the Federal Government.
"We don't think the four years of transitional arrangement gives us the certainty and comfort to plan for the long term. I'd be very reluctant to sign up to a deal where we're still waiting on a lot of the detail," he said.
He said $35.6 million had been budgeted from 2018 to 2021 to help cover the loss of funds from the Commonwealth.