Uni teaching numbers drop

Print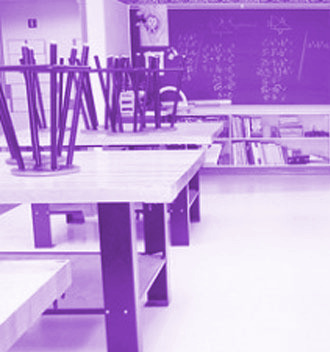 The number of Victorian students offered teaching courses has dropped since new entry standards came into force.
The state's new minimum ATAR for teaching courses has been raised to 65, after state government excellence in teacher education reforms.
Previously, there was no minimum requirement.
Reports say there has been a 22 per cent decline in offers made to aspiring teachers in the first round of university offers since.
Federation University acting Vice-Chancellor Professor Leigh Sullivan said there is still strong demand for teacher education programs at the university.
"Prior to this year FedUni used a range of criteria other than ATAR to select teacher education students," Professor Sullivan said.
"The introduction of a minimum ATAR has seen students throughout the state miss out on an offer, with FedUni making 34 first round offers in 2018 compared to 174 in 2017."
There has been a reciprocal rise in applications for other programs used as a pathway to teaching.
The university has made 90 offers to the Bachelor of Education Studies and Bachelor of Sport, Physical and Outdoor Education since the changes, compared to 32 the previous year.
The reforms are rolling out in phases, with entrance requirements for university teaching courses rising to 70 in 2019.
The changes now require universities to base entry into teaching courses on both academic performance and personal attributes suitable for teaching.
The Australian Education Union says it supports the state government push to raise the quality of teaching in Victoria.
The reforms also include the provision of 60 scholarships a year for students from regional areas or disadvantaged backgrounds to study teaching at Victorian universities from 2018.