Uni cuts inch closer to regional necks

Print
The contentious higher education reforms have cleared the lower house, but it will be several weeks before the government takes them to the Senate.
The changes are set to deregulate student fees, raise interest rates on student debt and cut Commonwealth funding, and have drawn some of the most vocal criticism of any moves in the Federal Government's heavy-handed and poorly-balanced May budget.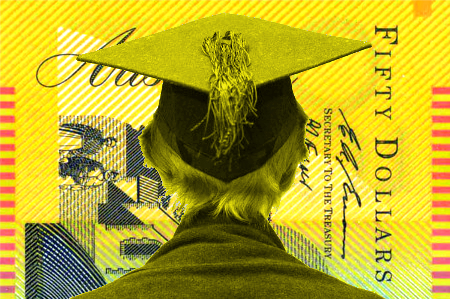 Labor has railed against the plans, but not strongly enough to actually have them struck down, instead it says it will continue its battle against the reforms outside parliament.
Others are joining the mounting discontent, though as the bill progresses some opponents risk speaking out too late.
Independent MP Andrew Wilkie said that senators should "see good sense" and block the reforms. Wilkie says the change would slug the disadvantaged, female and country residents.
"This is another sign of a government that is cruel," he said this week.
Some rural MPs are reportedly trying to convince Education Minister Christopher Pyne not to leave regional unis with no money and no students.
But Pyne continues to hail the reforms as the "greatest of our time", saying they will result in a system that is "truly fair and universal" and ensuring all universities remained competitive.
The Senate has pushed back the deadline for its report on the reforms, which delays the government's introduction of the bill until October 28.
It gives Mr Pyne several more weeks to curry favour for the changes among rogue conservative senators such as Family First's Bob Day and Liberal Democrat David Leyonhjelm.
The Palmer United Party claims to be opposed at this stage, though it and other minor parties are waiting to see the details of the legislation before making a call.
Labor wants the Government to pull out the non-controversial measures and place them in separate legislation, includes plans to extend loans help to New Zealanders.
Progress on the Higher Education and Research Reform Amendment Bill 2014 can be checked here.