Uni agents under fire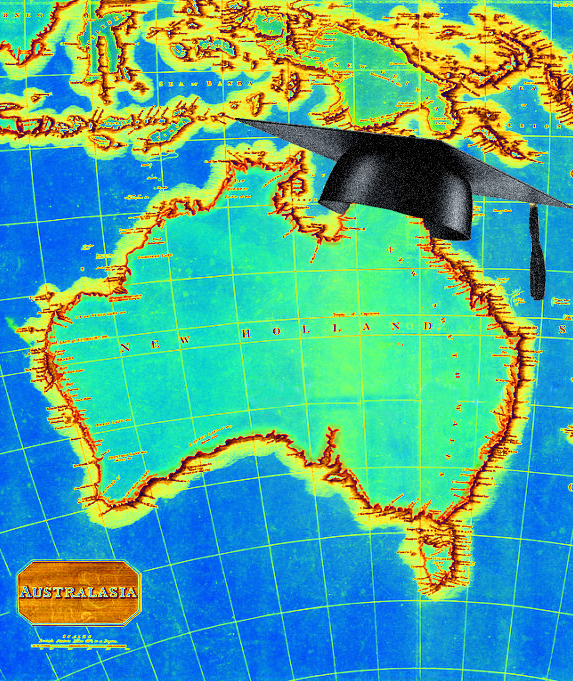 The Productivity Commission says the practice of universities using international agents to draw in foreign students is a threat to the Australian system.
While international education has contributed around $17 billion to the national economy in the last year alone, the Productivity Commission says there are some severe long-term costs of using agents to boost attendance.
Shadow Minister for Higher Education Senator Kim Carr says there have been warnings from a variety of sectors about agents acting unscrupulously, and university staff being forced to pass inadequate international students.
"We have ICAC [Independent Commissioner Against Corruption] in New South Wales, we have the ABC's Four Corners program and now the Productivity Commission all pointing in the same direction about the failure to regulate international agents," Senator Carr told ABC reporters this week.
"We don't need many to undermine the whole quality regime ... and reputation of this country, for quality education providers is the key to the success of our fourth largest export industry.
"So the government has got a responsibility to assure quality, reassure people that the claims being made are being cleaned up and the individual universities have got a responsibility to ensure they are not employing agents who are crook."
Senator Carr said it was the responsibility of universities to ensure "each of their agents is of the highest quality".
"Now a major university in this country may, in fact, employ up to 200 agents, so we can understand how it is at times difficult to ensure that each and every one of those agents is behaving entirely consistently with ethical standards," he said.
Education Minister Christopher Pyne has hinted that his department may take steps to help avoid the issue.
A spokesperson for Mr Pyne has told reporters that the use of education agents is vital to Australia's success in the global education market, and that the International Education Association of Australia is helping universities monitor and spot dodgy agents.
Executive director of the International Education Association of Australia, Phil Honeywood, wrote in an article for News Corp this week that Australia's international education agents are often quite well regulated.
"Australia already has the mechanisms in place to ensure overall quality assurance in a highly regulated industry," Mr Honeywood said.
"Most importantly, international education stakeholders are proactively engaged in improving on a number of these measures.
"It is well known the federal government has almost completed a national code for best practice relating to both offshore and onshore agents. There is every likelihood this will include a quality assurance scheme that will cull bad agents from the system.
"Culturally, many overseas students and their families heavily rely on trained education agents in their own country to provide professional advice on the course and institution that suits their abilities and aspirations.
"If any Australian university becomes aware of fraudulent practices by one of their agents, there are strong imperatives for them to cancel their agency agreement," he wrote.