Trump told Paris matters

Print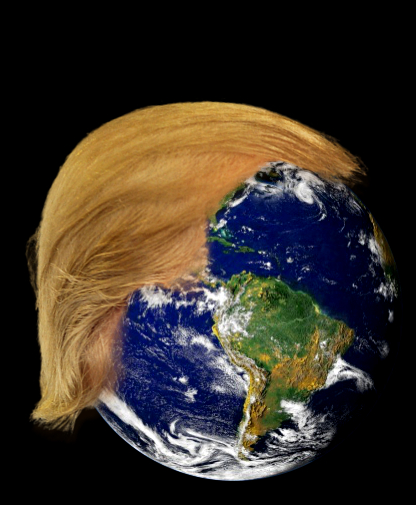 Nearly 400 scientists have signed an open letter telling Donald Trump about the climate.
Some of the world's top minds have slammed Trump for pushing to withdraw from the Paris climate accord, a move dubbed 'Parexit'.
"A 'Parexit' would send a clear signal to the rest of the world: 'The United States does not care about the global problem of human-caused climate change'," their open letter to Mr Trump states.
"The consequences of opting out of the global community would be severe and long-lasting — for our planet's climate and for the international credibility of the United States."
The signatures include world-renowned British physicist Stephen Hawking and Nobel laureate Steven Chu, a former US energy secretary under President Barack Obama.
A majority of the scientists are from the United States, particularly from leading universities Harvard, Cambridge and Columbia.
In a recent interview with the US journal Science, the presidential candidates were pushed for views on climate change.
"There is still much that needs to be investigated in the field of 'climate change'," Trump replied.
Mr Trump has previously stated that global warming is a concept that was invented by China to harm US businesses, and he has a climate change sceptic, US Congressman Kevin Cramer of North Dakota, as his energy spokesperson.
Trump told Science magazine that money for addressing climate change should be used for clean water initiatives, food growth and eliminating diseases like malaria instead.
"Climate change is an urgent threat and a defining challenge of our time and its impacts are already being felt at home and around the world," Democratic presidential nominee Hillary Clinton said.
Clinton wants the United States to generate half its electricity from "clean sources" within the next decade, which includes coal seam gas.
She says she will "reduce American oil consumption by a third through cleaner fuels and more efficient cars, boilers, ships, and trucks."
The accord and the national commitments from the 2015 climate change talks in Paris marked "a small but historic and vital first step towards more enlightened stewardship of Earth's climate system", the letter said.
"Thus it is of great concern that the Republican nominee for president has advocated US withdrawal from the Paris Accord."