Telehealth innovator gets venture funds

Print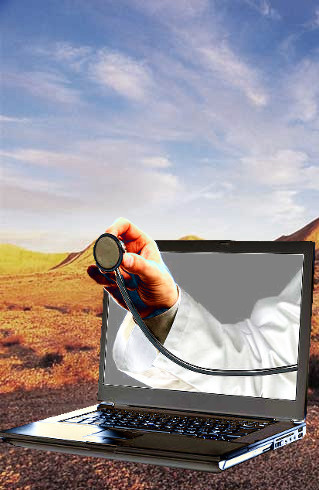 A CSIRO firm has secured funding for its advanced video telehealth platform.
Coviu, a spinout of CSIRO's Data61, has raised $1 million from venture capital firm Main Sequence Ventures for its cloud-based video consultation platform, which is already being used by more than 1100 healthcare professionals including physiotherapists, speech pathologists, occupational therapists, dietitians and nutritionists and general practitioners.
The platform includes features like interactive whiteboards and the ability to share and annotate images, flyers and x-rays to enable clinicians to explain diagnoses and procedures.
It can also be linked with artificial intelligence tools such as image analysis to identify cancer or calculate the range of motion of limbs, and interoperable with patient management booking and payment systems.
Coviu CEO Dr Silvia Pfeiffer said video consultation is moving a long way beyond the boardroom.
"In Coviu, we've developed a solution tailored for health practitioners that enables rich experiences with patients in the comfort of their own homes through custom tools designed for each health specialisation, whether it's speech pathology or psychiatry," Dr Pfeiffer said.
"This investment will give us the opportunity to scale Coviu and further embed ourselves into the primary healthcare space by partnering with other health systems as an enabler of video consultations."
Coviu has already been able to establish a foothold in the healthcare sector and provide care to Australians in regional and metropolitan areas across Australia.
Since it was founded by Dr Silvia Pfeiffer in 2015, Coviu has connected more than 20,000 patients with practitioners across the healthcare sector to deliver treatment.
Currently, 1100 clinicians use Coviu, and this is expected to increase to 7000 by the end of the year as a result of expansion plans following the investment.
The $1 million investment comes from CSIRO's Innovation Fund, which is managed by Main Sequence Ventures.
Coviu's growth has also been aided by CSIRO's ON Accelerator program. Both Main Sequence Ventures and ON are supported by the Government's National Innovation and Science Agenda (NISA).
Phil Morle, Partner at Main Sequence Ventures, said Coviu is set to take on the US$2.2 billion global telehealth market.
"Through Coviu, we can see the wonderful future of healthcare emerging," he said.
"Patients, no matter where they are, get clear visual support while collaborating with their care team.
"Care teams help more people in an experience which is delightful to use and integrated with the systems they already use. We haven't seen anyone else do it this well," Mr Morle said.
The investment will be used to scale Coviu into more clinics and to open the platform up for developers to create new capabilities for patients and clinicians.