Tech comp seeks quantum gaming

Print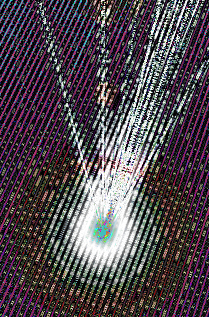 A new challenge national quantum-themed competition for game designers has been launched.
The Australian Research Council Centre of Excellence for Engineered Quantum Systems – led by the University of Queensland – is calling for quantum physics fans to enter its Quantum Games competition.
The competition is open to any inspired game developers, problem solvers and intuitive scientific minds.
"We're calling on all quantum physics fans to develop a quantum-themed computer game where superpowers can be used for good. The games must use some of the themes of quantum mechanics," UQ's Michael Kewming said.
"Last year we saw games ranging from Quantum Pong to platform games where the hero could 'tunnel' through walls.
"We can't wait to see what developers come up with next."
The competition is calling for individuals and teams to be game-ready by January 2020.
The Quantum Games competition will accept games that run on the common platforms – web, Android, Mac, PC, or iOS.
The first prize is $1500.
The full requirements, details and help from a quantum physicist can be found here.