Teacher visas seen as PISA response

Print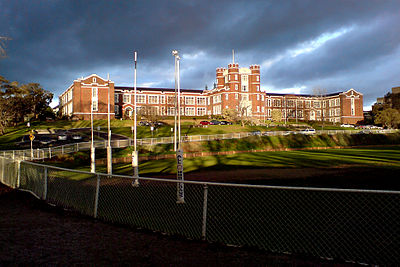 A global report found has found a dip in the educational achievements of Australian 15-year-olds.
The Program for International Student Assessment (PISA) report says Australia is being outperformed by countries including Japan, Canada and Singapore in science, maths and reading.
Dr Sue Thompson from the Australian Council for Education Research (which gathered the Australian data) said local academic performance had seen an "absolute decline".
"The proportion of high achievers is decreasing and the proportion of low achievers is increasing," she said.
"Basically what's happening there is everything's sliding backwards if you like — our strong kids aren't as strong as they were and our weak kids are actually weaker than they were."
Education Minister Simon Birmingham said teacher performance had to be improved, and could be done by bringing in expert teachers from overseas.
"The single greatest in-school factor in terms of student accomplishment is absolutely the teacher," he said.
"Our number one focus has to always be teacher quality and ensuring that our hardworking teachers are given the skills in their training in the years and then the support through ongoing professional development to be the best."
Senator Birmingham said he was willing to consider a special visa for maths and science teachers.
"If we do need to get more specialist maths and science teachers into the classroom, that's a discussion I am very open to having," he said.
"I hope that states and territory ministers, who of course directly administer our school systems, will actually engage in constructive conversations with me about how we can work cooperatively to address this very serious decline in Australia's real performance across these key areas."
Senator Birmingham said it was not a matter of funding.
"We have consistently tipped more money into our school system over recent years — it has doubled in real terms since 1988," he said.
"This is significant extra funding in our schools [and] now is the time to focus on why it is we are not getting value for money in terms of our results.
"More money, in of itself, is not the answer."
The Opposition has called for what it describes as a more equitable school funding model, accusing the Government of cutting tens of billions from schools through its policies since 2014.