STEM exit surveyed

Print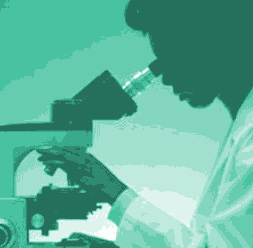 A new survey has found nearly one in five Australian scientists are planning to leave the profession.
Professional Scientists Australia says the results "deepened concerns that the impact of the COVID-19 health crisis will further exacerbate" issues including the underrepresentation of women in STEM fields and the gender pay gap.
The survey found 18.3 per cent of 1,464 scientists interviewed indicated they plan to leave the profession permanently. The sentiment was more pronounced among women.
"Female respondents more commonly cited lack of recognition or opportunities, lack of career advancements and parenthood as reasons for considering permanently leaving the profession than their male counterparts," said the report.
The survey also revealed female scientists face a pay gap of 17.1 per cent.
It said this was because of lower women's concentration in less-senior roles, and the science workforce having fewer women than men aged over 40.
Brisbane-based medical scientist Katie Havelberg said that the report's findings were consistent with her experience in the scientific workforce.
"Once female scientists reach a specific level in their career, they often find that opportunities for advancement and access to increased renumeration are significantly limited," she said.
"It's not surprising that a high number of women compared with men were planning to leave the industry."
Ms McCabe also said the report found that while base salaries for full time professional scientists grew by 2.2 percent, a large number of scientists had not received any pay increase over the last year and many believed they were not being properly remunerated.
"Over 27 per cent of scientists surveyed hadn't received a pay increase in the last 12 months and over 36 per cent said their remuneration did not reflect their responsibilities," she said.
"Given the critical role of our scientific, technical and research workforce in the strong public health response to the COVID-19 pandemic, we owe it to our scientists to ensure they are properly paid and are supported with strong workplace conditions.
"Comprehensively addressing the gender pay gap and the under-representation of women in STEM must be part of any plan to develop a diverse and sustainable STEM workforce for the future."