States split on school rules

Print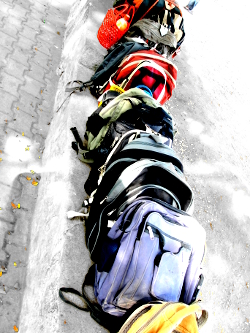 Different states have announced various new rules to keep school students and broader public safe.
Queensland, South Australia and Western Australia have announced schools will be kept open only for the children of essential workers, and will implement pupil-free days in the coming weeks.
The pupil-free days are aimed at giving teachers time to prepare classes delivered by distance.
The Federal Government has steadfastly suggested schools remain open to protect the elder family members that would potentially be asked to take on child care duties, and to keep health sector workers at work.
But Australian Education Union federal president Correna Haythorpe says the government cannot act as though it is "business as usual".
Public school teachers in South Australia say they do not have enough soap or the facilities to safely teach young children in the middle of a global pandemic.
In the Northern Territory, next week will be the final week of regular term. From Monday, April 6 to Thursday, April 9, schools will be pupil-free to allow teachers to prepare for "the continued delivery of education in term two", the Government says.
Tasmanian schools will close for an early end-of-term break from next Friday, before shifting to distance learning.
Victorian schools are already on holidays after Premier Daniel Andrews brought the break forward to begin on Tuesday.
ACT Education Minister Yvette Berry initially said schools would close this week, but has now amended that statement to explain that the children of essential workers will still be welcome during the pupil-free days.
NSW schools remain unchanged for now, but Premier Gladys Berejiklian has told parents they should keep children at home if they can.