Stagnant NAPLAN prompts action

Print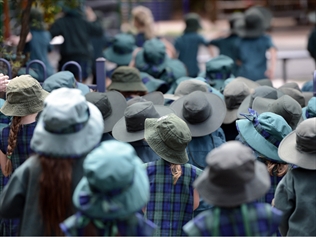 The latest NAPLAN numbers show the academic performance of Australian primary and secondary students has flat-lined since 2015.
In writing skills specifically, Year 9 students' results have gone backwards since 2011.
The report covers the achievements of students in Years 3, 5, 7 and 9 nationwide.
Australian Curriculum, Assessment and Reporting Authority (ACARA) chief Robert Randall says expectations must be higher.
"We need to step up from a more relaxed 'she'll be right' approach and sort of say; 'Actually literacy and numeracy are fundamentally important'," he said.
"There are other countries whose results are better than ours... they are passing us if you like.
"We are above international averages. But the question now is, is that enough? Could we do better?"
Federal Education Minister Simon Birmingham agreed that something must be done.
"Our performance as a country is not meeting the high standards we should expect with the growth in investment we have had in our schools in recent years," Senator Birmingham told ABC reporters.
"In fact in some areas we have seen, at best, a plateauing and elsewhere measures are showing a decline in our performance."