Stacked classes stress Adelaide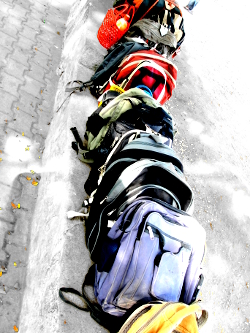 Local governments say schools in Adelaide's north are full.
Councils want new infrastructure to support the burgeoning population of Adelaide's northern suburbs, one of the fastest-growing regions in the country.
Many schools in have reached capacity, leaving families struggling to get their kids enrolled.
City of Playford Mayor Glenn Docherty said families were being forced to drive across suburbs to find a school for their children.
"People demand good quality public education, which we've got, but people just can't access it in their local community," he told the ABC.
"Mark Oliphant College was designed for capacity in 15 years, and within two terms of opening it was full, so obviously someone got their numbers wrong.
"When you have local schools talking about needing demountable buildings to put extra students in, when you've got parents who can't literally walk their kid across the road to their local school … that's just not good enough."
Schools are currently enrolling students for 2017, and while many expect to be able to cope with growing demand, others fear their school will very quickly reach capacity.
Gawler Mayor Karen Redman said long-term strategic planning and solid funding are needed immediately.
"When extra kids come along and need to be catered for, the Education Department's view is that you use transportables," she said.
"I think that's a stop-gap measure and serious investment should be put into our area when they know our growth is going to continue.
"Gawler and the wider region that it services needs, we believe, another secondary high school and I don't think anyone would disagree with that.
"Public education has a strong reputation in our area, but if you continue to have schools at capacity that reputation is threatened."
The councils have complained about a lack of consultation from the SA Government on planning needs, especially in regard to schools.
The Education Department issued a statement saying schools in the north were being watched.
"We continually monitor school capacity to identify any that may require future additional accommodation, school zoning and/or a capacity management plan," it said.
"The north is a growing area, and a feasibility study is currently underway to look at education and care options for the future."