Shots fired to fix sad state of STEM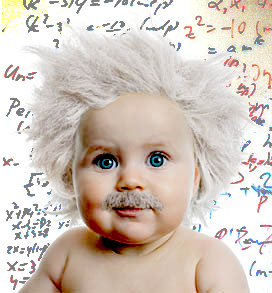 Australia's chief scientist wants a greater focus towards the skills that will drive the future economy.
Professor Ian Chubb AC has made a string of recommendations to the Federal Government aimed at setting up science, technology, engineering and maths (STEM) skills for the next generation.
Professor Chubb launched the ambitious national science strategy this week.
Science, Technology, Engineering and Mathematics: Australia's Future - is accessible here (PDF).
The call-to-action would see a long-term strategic view taken, investing in STEM studies from their beginnings in the classroom all the way to the laboratory and the boardroom.
The high-tech thinking in STEM studies is relevant to a wide range of occupations, and that range is expanding every day.
The strategy covers four main areas for improvement; building competitiveness, supporting high-quality education and training, maximising research potential and strengthening international engagement.
But Professor Chubb said the strategy starts with the very youngest minds.
"If we've got young people coming through the system who are interested in science, fascinated by science and understand how awesome science can be, then we'll be better off for it," he told the ABC.
Two states already have a rule that every primary school must have at least one specialist maths and science teacher, and Professor Chubb says this should be extended nationwide.
"It means we've got to support our teachers – we've got to prepare them better," he said.
"I think we haven't done that well over the last decades, and that's really where the whole thing begins."
The strategy seeks to address the drop in numbers of students taking high-level maths and science in years 11 and 12.
Making the subjects compulsory will not work, the chief scientist says, instead suggesting they should be "so compellingly interesting that students want to do them."
One of the key figures on the Australian academic landscape, Professor Chubb says it is concerning that Australia remains the only OECD country without a science strategy and with no action will fall further behind other countries.
'I don't think we've left it too late, but I do think that you could leave it too late," he said.
"Nearly every other country we would compare and contrast ourselves with has some sort of strategy, some sort of plan – either for the technology, for innovation, for science, sometimes for all three.
"If we don't get one soon, then we will be left behind to the point where we would be barely worth cooperating with except in very selected areas.
"We don't have a lot of cooperation between our researchers and our businesses. We actually have to make a paradigm shift. This is not fiddling at the margins again and hoping that things will get better.
"We need to think bigger. We need to think coordinated, we need to think strategically and we need to learn from what's been done.
"The opportunity is there to link much more strategically with other countries... I think we've got to be contributors in order to get a profit from work that's been done elsewhere.
"I've talked to a lot of people and nobody has said I'm silly to do this."