Senator sees nothing to fear in China FTA

Print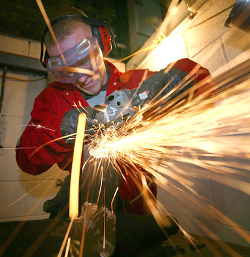 The Assistant Education Minister, Senator Simon Birmingham, has taken to the radiowaves to warn people not to pay attention to Australian union claims over the threat of new free-trade deals.
Unions have been running a hard line against the Federal Government's recently-signed free trade agreement (FTA) with China, say certain concessions will allow international companies to bring in foreign workers without having to search for local workers first.
The terms of the FTA are strongly opposed by the CFMEU in particular, which claims a majority of Australians are on its side too.
But Birmingham was keen to add nuance to the argument, saying that many of the future Chinese workers will be trained and accredited under the Australian system.
"More Australian education providers, education and training providers will be listed on the Chinese government preferred list as part of the free trade agreement," Senator Birmingham told 2GB host Steve Price.
"So it will become easier for Chinese students to study with those institutions.
"I met with their Labour Minister and with their Education Minister last week; they recognise the value of Australian education.
"The good news is... not just about the dollars that we earn, it ultimately strengthens those cultural ties, those economic ties, those security ties and makes the whole relationship richer and stronger in the future."
"The [CFMEU] campaign is misleading and deceptive.
"It should be very clear to everybody that China will have exactly the same conditions in place to send workers to Australia under 457 visas as 150 other countries already have.
"Anybody who comes here will still have to be filling a demonstrated shortage in the Australian labour market, they will have to have the skills and qualifications to do the job and if it's a job, like an electrician or a plumber, they will have to have the same licensing conditions as anybody in Australia to do the job…
"The shame of it all is that Bill Shorten was writing, himself, in The Australian today, backing this xenophobic union campaign that is putting at risk the relationship with Australia's largest trading partner."