Sceptical scribes slam green science

Print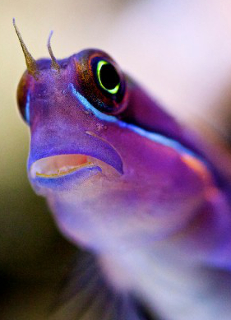 A Queensland academic has taken shots at key research into the Great Barrier Reef.
Professor Peter Ridd says that some big research papers the drive investments in reef management are based on "total reliance of the demonstrably inadequate peer-review process".
His criticism is contained in the new book, Climate Change: The Facts 2017, a compilation of 22 essays by some leading sceptics of the current state of climate science, published by the conservative think-tank the Institute of Public Affairs (IPA).
The research that Prof Ridd is criticising underpins much of the Federal Government's efforts to mitigate the effects of climate change.
He described the peer review process as "a quick read by other scientists".
"There's no replicating or testing," he told the Townsville Bulletin.
"It's a very cursory first check. It's a good first check but not the basis to spend a billion dollars to save the reef."
The geophysicist wants an adversarial approach to the peer reviewing process.
"All the major supposed stressors to the reef are highly dubious," he said.
"A lot of the science they're using is not tested or replicated."
Prof Ridd argues that coral bleaching is not a concern for the long-term viability of the reef.
Coral bleaching authority Professor Terry Hughes, director of the Australian Research Council Centre of Excellence for Coral Reef Studies, described Prof Ridd's as a minority view.
"Climate research has been peer reviewed and published in journals like Nature, which is a well respected journal," he said.
The Great Barrier Reef Marine Park Authority has issued a statement saying climate change was "internationally recognised as one of the biggest threats" to the reef.
"This is clearly stated in our own 2009 and 2014 Outlook Reports and was last year articulated by some 2500 coral reef experts at the 13th International Coral Reef Symposium," the statement read.
"For the last three years, coral bleaching – due to ocean warming associated with climate change – has impacted coral reefs worldwide.
"This is the longest-running mass coral bleaching event ever recorded, triggered by record-breaking sea surface temperatures caused by climate change and amplified in 2016 by a strong El Niño."