Sacking report surfaces

Print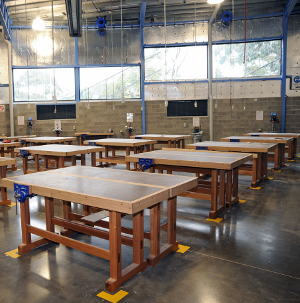 TAFE SA has stopped trying to block the release of an ombudsman's investigation into why a senior executive was sacked a day before he returned from extended sick leave.
The inquiry looked into alleged failings by TAFE SA's board under its former leadership.
SA Ombudsman Wayne Lines investigated reportedly found the board did not commit maladministration or misconduct in its failure to keep proper records about the decision to sack a senior executive in 2015.
The unnamed executive took seven months' sick leave from May 2014, and learned his position was no longer required the day before he was due to return to work.
The man made a freedom of information request to find out how the decision was made, but was told there were no records of the discussions.
Mr Lines found TAFE "acted in a manner that was wrong for the purposes of … the Ombudsman Act" by not recording the decisions.
Lawyers for TAFE's then-chairman Peter Vaughan and chief executive Robin Murt had attempted to block the release of the investigation's finding.
"A contrary interpretation would be inconsistent with the purpose of the ICAC Act," Mr Lines concluded.