SA behind on school violence

Print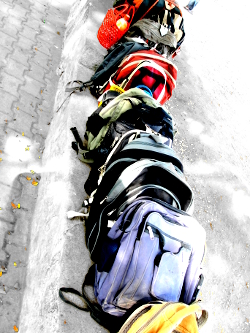 A prominent child psychologist says South Australia is lagging behind other states when it comes to preventing school violence.
Questions are being asked after two recent school stabbings involving teenage girls in South Australia – one in which a 14-year-old girl allegedly attacked a female Year 12 student, and another that saw a 17-year-old Renmark High School student hospitalised after allegedly being stabbed by an older student.
Child psychologist Dr Michael Carr-Gregg said SA has not been as quick to respond to violence in schools as the other states.
"I'm afraid in South Australia, you use approaches which are not evidence-based," Dr Carr-Gregg told reporters.
"I think we need a review of that and I'd be urging the Minister of Education to seriously look at that.
"All schools in South Australia have a legal responsibility to provide a safe environment."
Dr Carr-Gregg said South Australia should "adopt the Alannah and Madeline Foundation approach to cyber-bullying education", like most other states.
The foundation offers an online program to track and prevent cyber bullying.
The SA Liberals have an election pledge to introduce a "broad evidence-based anti-bullying program", replacing the Safe Schools program.
"Violence in schools is totally unacceptable and students should know that these matters will be dealt with by police," Education Minister John Gardner said.
"We remain committed to… providing training and support services to our students and teachers."