Robodebt rests with PM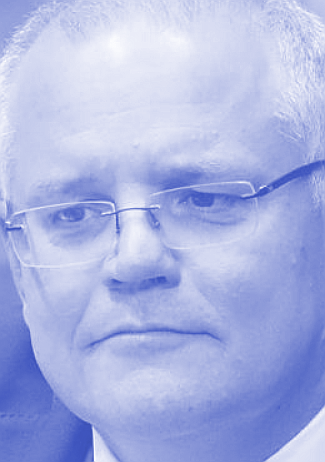 Analysis shows the Federal Government's Robodebt failure is very much Scott Morrison's problem.
The Australian Government has reportedly agreed to a $1.2 billion settlement after a class action was brought on behalf of hundreds of thousands of Robodebt victims.
A deal was struck on the day that a potentially embarrassing federal court trial was set to begin. It will see 400,000 people share in $112 million in additional compensation, or about $280 each.
That total is nowhere near enough to cover the mental anguish caused by the automated debt-raising scheme. It also allows the government to avoid admitting to any liability or knowledge of the scheme's unlawfulness.
Prime Minister Scott Morrison said his government is focused on "making this right".
But history is important, and a look back suggests the Prime Minister will be going a long way to undoing what is largely his problem.
Scott Morrison was social services minister when automating collections for welfare recipients – raising 'Roboebts' - was initially conceived.
He was also Treasurer when the Government was pushing aggressive debt recovery as a budget imperative.
Scott Morrison was Prime Minister when the Government was pushing the same measures when campaigning ahead of the 2019 election.
Alan Tudge has been blamed for much of the matter, but he was a junior minister acting largely on the wishes of his senior cabinet minister, Mr Morrison, both as social services minister and as treasurer.
Stuart Robert is the minister left to clean up the mess of an idea inherited from Mr Morrison and Mr Tudge.
The settlement has cost taxpayers $1.2 billion; mere finance compared to the deaths and mental anguish linked to the scheme.
The government has claimed there is nothing new in the scheme, despite it being ruled unlawful. Labor also used the data-matching approach, but not on the scale or as a sole mechanism for raising debts, as Robodebt did.
Even when the flaws and legal issues of the scheme began to show, the Morrison government fought against early rulings and continued seeking payments from the vulnerable in their rabid push for a surplus.
Dr Peter van Onselen - a professor of politics and public policy at the University of Western Australia and Griffith University - says the matter should not be forgotten.
"Morrison was the chief architect and proponent of this capricious system, and he was the chief beneficiary of it too as it propped up budgets and his 'back in black' campaign to win the last election," Dr van Onselen wrote this week.
"Yet he won't take account for the failures now that they are apparent for all to see. The most he's offered is a half-baked apology, with workshopped lines thereafter to try and minimise the political fallout.
"Robodebt is a scandal that dwarfs all others.
"Sports rorts, water buybacks along the Murray Darling River and Angus Taylor's use of a forged Sydney City Council document pale into insignificance alongside Robodebt and the pain and suffering it has caused.
"Yet not a single soul will be held to account, even though the failures go to the very top of this government."