Regional school boosted by China link

Print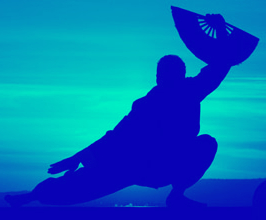 One north Queensland school will soon unveil its 'Confucius Classroom', designed to promote Chinese language and culture.
The classroom is the second of five to be opened across by the University of Queensland's Confucius Institute.
The classroom will provide students with opportunities to study Mandarin and learn about Chinese history, culture and traditions.
"We hope these Confucius classrooms will strengthen the interest in language learning in Queensland and complement the recent recognition of the results of the Chinese Proficiency Test (HSK) towards the Queensland Certificate of Education," UQ Confucius Institute Director Professor Ping Chen said.
The first Confucius classroom was established at Brisbane's Lourdes Hill College in late 2014, and the opening of classrooms at St Andrew's College in Cairns and Indooroopilly High School in Brisbane are slated for the first half of 2015.
Students will have access to Mandarin learning resources and cultural programs, and teachers will also benefit from training and development opportunities.
"The classrooms will not only enhance opportunities for students, but also for school teachers and administrators in a time where an understanding of Chinese language and culture is receiving greater emphasis," Professor Chen said.
To celebrate the Chinese Year of the Sheep, the latest opening will feature interactive Tai Chi performances and calligraphy activities arranged at the Innisfail school.