RACP slams unsporting booze ads

Print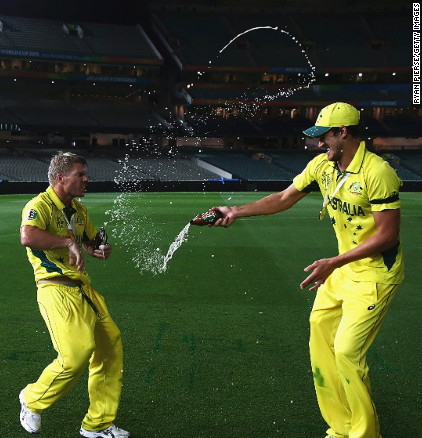 The RACP wants alcohol companies to be banned from sponsoring cricket.
Dr Sarah Dalton from the Royal Australasian College of Physicians (RACP) says children are being bombarded with alcohol promotion during sport.
RACP research has found New South Wales to be one of the "worst-offending states" when it comes to alcohol sponsorships, with five major deals spread across Cricket NSW, the Sydney Sixers and the Sydney Thunder.
Doctors say that having events called "the VB one day international" and other such naming deals normalises the use of alcohol.
"During one of the VB ODI games, I urge you to keep a tally of how many times you spot an alcohol ad or logo, either at the ground, on a player's shirt, or in an advertisement on TV," Dr Dalton told the ABC.
"I'm sure the number would surprise and shock you.
"We know this type of marketing leads children and adolescents to start drinking earlier and makes young drinkers prone to binge drinking patterns."
The medical experts want the broadcasting regulator, the Australian Communications and Media Authority (ACMA), to stop alcohol sponsorship of sporting events.
"Sports are the only programs allowed to broadcast alcohol advertisements before 8:30pm, on weekends and public holidays, at times when children are most likely to be watching television," Dr Dalton said.
Alcohol Beverages Australia – an industry lobby for alcohol producers – said the call for a ban on advertising is not based on facts.
Executive director Fergus Taylor says government statistics show underage drinking is already in steady decline, and that the Alcohol Beverages Advertising code is strong enough.
"The suggestion that current controls in place are ineffective and further regulation is needed to curb underage drinking is wrong," he told the ABC.
Australian cricketer Matthew Hayden said it was political correctness gone too far.
"It's proven that the more exposure that you have to that advertising at a younger age, the more likely you are to drink as a juvenile, but where does it stop? Where does the political side of life stop?" he said.