Quick fix sought for rampant training rort

Print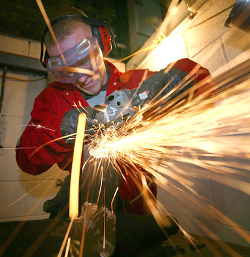 The Federal Government has unveiled legislation to stop abuse of the vocational education loans scheme.
Assistant Training Minister Simon Birmingham says there will be a range of measures to crack down on rogue providers rorting the VET FEE-HELP scheme.
Students and vulnerable people nationwide are being ripped off by dodgy providers who take money from the taxpayer too.
VET FEE-HELP is a HECS-style loans scheme that covers a range of training packages, with students only having to repay the Commonwealth once they earn a certain amount.
Training providers offer all sorts enticements to prospective students including laptops, meals, prizes and cash to sign up for courses.
But the seemingly sweet deals and high-pressure techniques of telephone salespeople mean many sign up for course that they do not need or will not lead to a job.
Under the proposed changes, training providers will have to have a minimum number of study units in their diplomas and advanced diplomas.
They will also be banned from offering inducements and incentives to push students to sign up.
Finally, providers will have to "properly assess" a student's educational abilities before enrolment.
Dodgy colleges will be banned from accepting course fees as single up-front transactions, so that students have more time to consider their options.
According to Government figures, over 180,000 students took out VET FEE-HELP loans last year, totalling more than $1.6 billion on the tab.
The Education Department estimates that the changes will stop $16.3 billion in bad loans being taken out over the next 10 years.
There are no details yet on how much it will cost the sector.