Queensland numbers jump for females in engineering

Print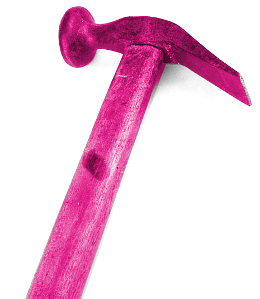 Females make up just under a quarter of new engineering undergrads at one university, proving the efficacy of a program to boost numbers.
The University of Queensland's Women in Engineering program has pushed women up to 24.4 per cent of the 2014 engineering undergraduate intake.
"At present, women account for less than 13 per cent of the engineering workforce in Australia, and industries that employ engineers are missing the benefits that diversity brings to technically grounded problem solving," Faculty of Engineering, Architecture and Information Technology acting Executive Dean Professor Caroline Crosthwaite said.
"UQ is committed to increasing female participation in engineering studies so that, ultimately, industry will benefit from more women pursuing engineering careers.
"We have high ambitions for the program, with the aim to achieve 30 per cent female enrolments by 2023."
She said the 2014 female cohort intake of 24.4 per was over three per sent higher than the year before.
"In 2013, we directly engaged with more than 1600 female high school students from 47 schools through on-campus and in-school engagement," UQ Women in Engineering Development and Communication Manager Meg Stephensen said
"At each of our events we drive home the message that engineering offers diverse and exciting career opportunities and that a career in engineering is second to none with respect to the profound impact engineers can have on the world's future."
Engineering industry leaders Rio Tinto, the Australian Power Institute and The Australian Petroleum Production and Exploration Association have partnered with the University to offer the program, committing five years of financial support.
Rio Tinto Manager for Investments & Energy, Asuka Kagawa, said the industry partners were extremely satisfied with the first year's results.
"Rio Tinto is delighted with the initial increases in women accepting places to study engineering at the University of Queensland and we are looking forward to helping UQ to improve these numbers into the future," Ms Kagawa said.