QLD tests religious subjects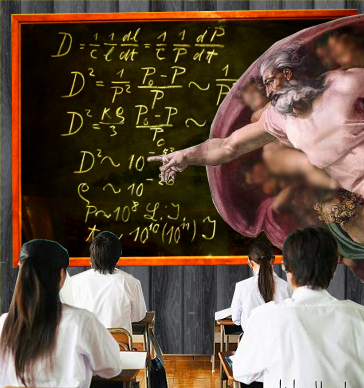 The Queensland Government will review religious education, after claims Christians were trying to convert students.
Matthew Keong, the principal at Brisbane's Windsor State School, has written in a letter published by the Brisbane Times that the school's religious program - Connect - is proselytising.
The program teaches children that "every single person has sinned and rejected God and deserves to be punished".
"Connect's lesson materials go beyond imparting knowledge of biblical references, and extend to soliciting children to develop a personal faith in God and Jesus to become a Christian or 'Kingdom Kid'," Mr Keong wrote.
"In the teacher's manuals, the Connect authors remind instructors that most of their audience is not yet Christian, and the whole program appears to be based on that premise of trying to solicit them for a decision to become the kind of Christian prescribed in the materials."
Connect has previously caught attention for a lesson plan that proposed children as young as 10 perform a re-enactment of a beheading.
It openly produces lessons designed "to help students to understand that everyone deserves the punishment of God because we have all sinned and ignored Him", and seek to make children "acknowledge their own sinfulness", asking them to "reflect on whether they accept or reject Jesus".
Queensland Education Minister Kate Jones says the material provided to students will be reviewed.
"The Department of Education has had a long-term policy in place to ensure appropriate materials are taught as part of any religious instruction program in state schools," Ms Jones said.
"I am concerned content outside the guidelines of this long-standing policy may currently be being provided in state schools.
"Any materials found to be in breach of the policy will be removed from schools."
While it was Connect that triggered the review, other aspects of religious instruction will be considered as well.
The Queensland Christian Religious Instruction Network has moved to minimise the issue.
"We're a little disappointed that the decision of one principal, in one school, that independent legal advice clearly shows is a mistake, is somehow precipitating a 'review' and media attention, without the stake holders - all the providers of RI represented by RIQA [Religious Instruction Quality Assurance - Christian, Muslim, Bahai, Buddhist, etc] - being informed or included," spokesperson Paul Clark said.
"We're comforted to know that the RI regulations/guidelines are very clear, and that the Government, DET and RIQA always work together well to ensure RI is done according to the guidelines.
"Therefore cooler heads will prevail to resolve the issue, according to the RI policy, in the coming weeks."
The Queensland Education department does not officially endorse any particular program used during religious instruction, but allows up to an hour of curriculum time for religious instruction under the Queensland Education General Provisions Act.
Victoria recently replaced religious instruction with history and cultural based classes, moving religious instruction outside of school hours.