Preschool hours falling short

Print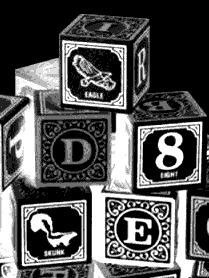 Research has found that sixty thousand Australian students will not receive the recommended number of preschool hours.
Preschool education is not compulsory, but the Children's Education and Care Quality Authority's national standards dictate pre-schoolers should have 15 hours a week of education for 40 weeks a year at least.
A new study from Victoria University's Mitchell Institute has found only two-thirds of children enrolled for preschool actually got the recommended number of hours.
It showed that about of a third of the early childhood facilities inspected do not meet the national standard for education levels.
The research also revealed a widening learning gap between the richest and poorest parts of the community.
The report's authors say the figures show the Government should make the national standards compulsory.
"[And] ramping up quality across the system, so that every child experiences positive play-based learning," researcher Bronwyn Hinz said.
"That all services meet or exceed the national quality standard by mid next year. We'd also like to invest scaling up of evidence-based, high-intensity programs for most vulnerable children.
"We'd like a national data strategy that established the information infrastructure needed to drive policy and practice improvement.
"And finally, a national campaign to highlight just how important early education is for kids."
Early Learning Association of Australia chief Shane Lucas says early childhood teachers cannot implement the national standard without more support.
"There's certainly the case still that a lot of educators in our sector are too lowly paid," he said.
"We need to have a look at how we resource and professionalise that workforce over time.
"That said, there's been a significant increase in the support and professional development available to educators in our sector and I think, like much of it, they are on a continuous improvement curve."
He said the way the early education facilities were assessed was "not quite accurate".
"It's essentially conflated services that are rated as working towards the national standard, as not meeting that standard.
"'Working towards' means a culture of continuous improvement and there are many services that have received that rating that we believe are providing an excellent quality education service."