Police chief runs strip-search review

Print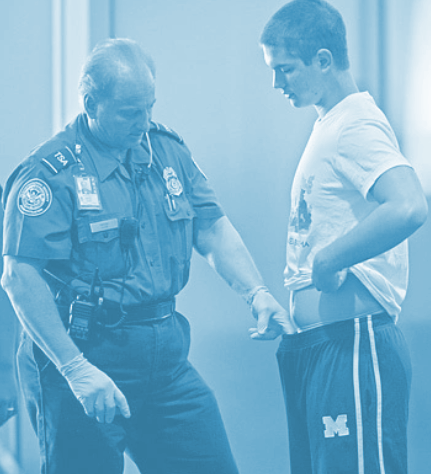 The NSW police commissioner says he is personally overseeing a review of strip-searches.
The police watchdog says it is looking into the legality of searches of minors, and whether some could be considered indecent assaults.
The police watchdog says police officers have allegedly conducted inappropriate searches and unlawful examinations of minors without a support person present.
NSW police commissioner Mick Fuller has changed his tune since last month, when he responded to criticism over strip searches of teenagers by saying young people "need to have respect and a little bit of fear for law enforcement".
The commissioner this week said he is looking forward to the police watchdog handing down its report into the issue, and added that he is conducting his own review as well.
"I'm personally overseeing a review into strip-searches of young people," Mr Fuller told reporters on Wednesday.
"I need to make sure that young people, and the safeguards that are there for them, are being used by police on every occasion.
"There's been evidence where that hasn't happened. I couldn't take that more seriously."
The Redfern Legal Centre, which wants an overhaul of strip-search practices, has welcomed Mr Fuller's review.
"To provide guidance for police in this area, and to protect young people from harm, Redfern Legal Centre would also like to see clear and accountable child protection principals embedded within strip-search legislation," the centre said in a statement.