Perth schools flush pipes

Print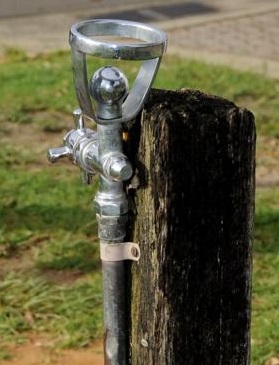 Perth schools will flush their drinking water pipes in response to lead contamination concerns.
WA Education Minister Sue Ellery said schools are flushing their pipes ahead of classes resuming on January 31.
Ms Ellery said the flushing was just an "added safety measure", and that there was no known contamination.
"This is a new protocol that we have put in place to start for this year — every year at the start of the year we'll do a flush just to make sure there's no stagnant water in the system," Ms Ellery said.
New schools will also have their water tested for lead levels.
In early tests, the Department of Education says it found "inconsistent results" from taps or sinks, so bottled water will be provided.
The concerns relate to Aspiri Primary School, Yanchep Secondary College, Oakwood Primary School, Wellard Primary School and Honeywood Primary School.
Again, Education Minister Sue Ellery downplayed the issue, insisting there is no risk to students because none of the taps where the elevated lead levels were discovered provide drinking water.
Education Department director general Sharyn O'Neill said there is no need to panic.
"There was no issue with the drinking fountains but we're taking precautions where we had some concerns over other outlets," she told reporters.
"I'd rather be criticised for being over-cautious than for being flippant on this issue.
"We are taking every measure possible to give [parents] comfort and I think that's a common sense thing to do."
A range of buildings have been checked for contamination after problems were found in the plumbing at the Perth Children's Hospital.