PEACE scheme sees success

Print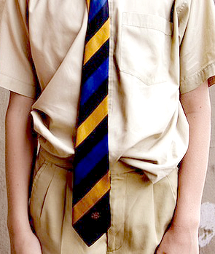 A South Australian program to help victims of bullying and aggression has shown success in Italian high schools.
The Preparation, Education. Action, Coping, Evaluation (PEACE) antibullying program, developed at Flinders University, has been adapted by several state education systems in Europe, with the intervention used in 22 Italian classes in a 2019-20 study.
More than 550 students questioned about the program found it especially useful in giving victims of severe bullying support with their self-confidence and fewer experiences of aggression from other pupils, University of Bologna and Bolzano researchers say.
It produced a significant and sustained reduction in bullying and significant improvements in student wellbeing – also taking pressure off teachers and the schools to manage and intervene with claims of bullying, they report in an international journal.
"Despite the considerable efforts of schools to address bullying issues, much of the work undertaken in schools remains at the level of broadly based, and not necessarily research-informed interventions," concludes the lead author Professor Annalisa Guarini, from the University of Bologna.
"Few teacher-delivered interventions have shown positive changes in the victims."
The effectiveness of the program was analysed through an observational study (pre/post-intervention), involving 551 Italian high school students who completed a questionnaire on bullying victimisation, self-efficacy, and bystander behaviour.
The study suggests PEACE can be used to effectively intervene with bullying in schools by:
increasing self-efficacy in bullied students
raising the perception of classmates to be more likely to intervene when a bullying episode occurs
reducing severe victimisation