Passive radar to watch space objects

Print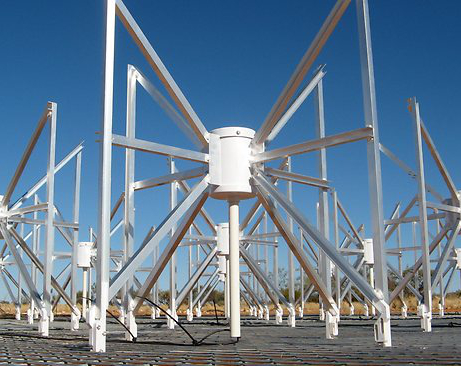 Astronomers in Western Australia are working on a passive radar to monitor objects in space.
Experts at the International Centre for Radio Astronomy Research (ICRAR) have teamed up with Adelaide company Silentium Defence to use the super-sensitive Murchison Widefield Array (MWA) radio telescope to record radio waves bouncing off objects in Earth's orbit.
The technique can detect objects up to 1000km away and travelling at up to 8km per second.
The passive radar relies on FM radio broadcasts that are carried into space and bounce off objects in orbit around the Earth.
"The reflected signals are received by the MWA, and we use them to track the objects," said Professor Steven Tingay, from the Curtin University node of ICRAR.
"We can use the radio waves during both day and night, and when it is cloudy, so it can provide 24/7 surveillance in a way that other systems based on optical telescopes cannot."
Surveillance is important to monitor valuable and strategic assets in space and to evaluate the risk of collisions that could destroy multi-billion-dollar satellites, including satellites critical for communications.
The MWA radio telescope is operated by an international consortium of 21 institutions and led by Curtin University.
It is a precursor to the $1 billion Square Kilometre Array and is located in the Murchison region of Western Australia.
Silentium Defence are experts in passive radar techniques for defence and civilian applications.