Parents against clearly contrary sport sponsors

Print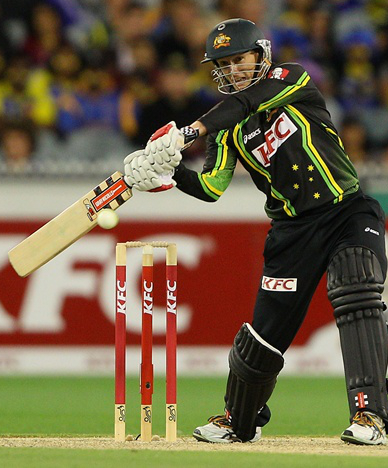 Most Australian parents do not want fast-food companies plugging their products to kids at sporting grounds.
A survey with over 1,200 respondents has showed that more than half want government restrictions imposed on the sponsorship of sporting events for children by producers of unhealthy food.
Close to seventy per cent want to see sponsorship reduced.
The sponsorship of football, athletics, cricket and other sports by companies like McDonald's and KFC creates the impression that eating their food is linked with some nutritional benefit.
The research was undertaken by the Cancer Council's Centre for Behavioural Research and the Obesity Policy Coalition, in support of the on-going lobbying to divorce unhealthy food and outdoor activity.
"I think that shows that even where there is a benefit to the community from this sort of sponsorship, that really the community understands it is conflicting," said Jane Martin from the Obesity Policy Coalition.
"It seems ridiculous that they can justify continuing to engage in this sort of sponsorship.
"It does send mixed messages to children and it's not an appropriate relationship and if these companies are saying they don't market to children under 12."
"We have 25 per cent of children overweight or obese... the main problem has come from unhealthy diets, not physical activity," she said
"We really need to look at children's diets when 40 per cent of diets are products that you don't need."
A statement from McDonald's claimed the company had healthy interests in mind.
"McDonald's and our franchisees have always given back to the communities in which we operate and we are proud to support various sports programs throughout Australia," it said.
"The main purpose of our support is to add value to the community and to encourage kids to be active and embrace balanced lifestyles."
Adult sport sponsorship is by no means free from unhealthy backing, and possibly would be made worse by the inclusion of alcohol advertising on top of the stream of fat-laden and grease-emitting 'foods'.