Over-funding figures revealed

Print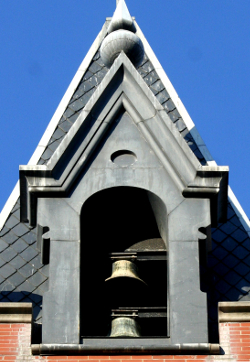 Some of our most pricey private schools are receiving several times more taxpayer funding than they are entitled to, federal Education Department data has revealed.
Over 150 private schools were given funding above their Schooling Resourcing Standard in 2014, the investigation of Department of Education data shows.
The Schooling Resourcing Standard (SRS) is a central principle of the Gonski school funding model, and is used to allocate government funding for each Australian school.
With the revelation of the most over-funded schools coming just days after Education Minister Simon Birmingham's confirmation that some are indeed "over-funded", many see the department data as essentially a 'hit list' of schools to have their funding cut post-2017.
In NSW, 73 private schools secured over 100 per cent of their SRS, while public schools across the state were funded below their SRS level.
In fact, all public and Catholic systemic schools in NSW and Victoria were under-funded, but just 65 per cent of private schools missed out on funds.
The single most over-funded school in the country is Loreto Kirribilli, an elite Catholic girls school that charges close to $19,000 a year in fees for senior students, but managed to secure 283 per cent of its funding entitlement.
The massive imbalanced has been blamed on deals made under former Prime Minister Julia Gillard, who offered private schools generous indexation rates.
"That went against all principles of needs-based funding and dramatically blew out the costs," Peter Goss, education program director at the Grattan Institute, told Fairfax this week.
"Every dollar that goes to a school funded above its SRS is a dollar that cannot go to a school that needs it more.
"Under the current legislation it will take decades to return those schools that are significantly over-funded to the needs-based standard.
"At a minimum, schools that are over-funded should not get annual increases - their funding should be frozen," he said.
Independent Schools Council of Australia executive director Colette Colman said many of the schools that are technically over-funded specialise in students with disabilities, but this only accounts for 2 of the top ten most funded schools.
The Education Department data is accessible in PDF form, here.