Niche schools make SES claims

Print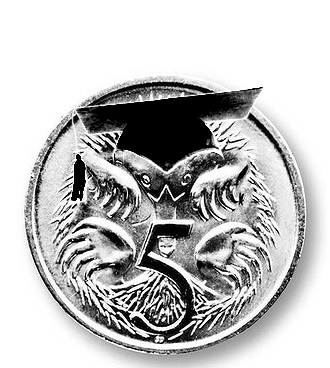 Catholic and independent schools are arguing over who is most disadvantaged by the current funding model.
The Catholic and independent sectors have made arguments to the new National Schools Resourcing Board, which is examining how socio-economic status calculations determine federal funding ahead of future reforms.
The Independent Schools Council of Australia (ISCA) says census data suggests Catholic schools may not actually educate larger numbers of disadvantaged families.
The Catholic sector says the data is misleading.
ISCA's review of census data found 56 per cent of students who attend Catholic schools come from families earning between $52,000 and $156,000,
The independent schools say 45 per cent of their students' families are in the same wage bracket.
About a third of students at Catholic schools are from the top income bracket (more than $156,000), compared with 41 per cent of enrolments in independent schools.
But both the Catholic and independent sectors have 13 per cent of their students' families in the lowest income bracket.
ICSA executive director Collette Colman said the data showed independent schools do not cater primarily to the wealthy.
"The split between high, middle and low income earners is pretty much identical between Catholic and independent schools," Ms Colman said.
The Catholic sector says it is disadvantaged by the current socio-economic status (SES) formula, which determines per-student funding for non-government schools based on student postcodes.
National Catholic Education Commission executive director Christian Zahra said the families of children at Catholic and independent schools are not similarly well-off.
"There are countless examples of independent schools that have the same SES as Catholic schools where Healthcare Card, levels of educational disadvantage, school fees and other data demonstrates that these 'like' schools are in fact serving demographically very different groups of families," he said.
The independent sector also presented data from the MySchool website to the Schools Resourcing Board, in an attempt to demonstrate that the Catholic sector is keeping school fees low in wealthy suburbs, pushing the costs onto low-income families of greater need.
Mr Zahra said it should be about more than SES scores.
"SES scores are not the primary mechanism that Catholic systems use to allocate grants," he said.
"We rely on the first-hand understanding of Catholic school principals, teachers and system leaders to allocate school funding in ways that better recognise the realities of need in local areas."