News ban knocks stock

Print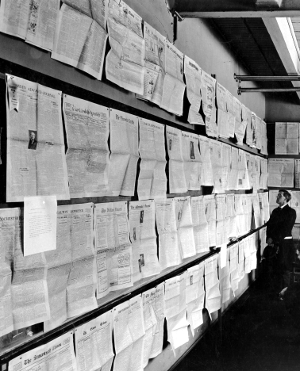 Facebook's stock price has wobbled after its dramatic Australian news ban.
Access to a range of important news and community services was cut off this week as the social media giant fights against proposed regulation by the Australian Government.
Prime Minister Scott Morrison has called Facebook's actions "arrogant" and "disappointing".
Shares in Facebook on the ASX fell by 1.5pc as some investors worried about the wider ramifications of the news block.
Chris Pedersen, chief executive of Pedersen Asset Management, says it is enough of a dip for the company to take note.
"The market was reacting to information which may support the argument that Facebook is now too big, and needs more anti-monopolistic regulation put in place to maintain a level playing field for competition," Mr Pederson told the ABC.
"It is really about Facebook wanting to be one-stop shopping for all your information sources.
"This is a monopolistic business plan - it's the end result of a tremendously successful business model. Free market economics and capitalism at work."
Analyst Joel Kulina, head of technology and media trading at Wedbush Securities, said Facebook is losing ground to some of its competitors.
"Facebook has been dead money for months and lack of near-term catalysts remain a reality," Mr Kulina said.
"Facebook's sequential advertising growth of 28 per cent appeared impressive until you see that industry data [provided by Kenshoo] shows social media ad spend jumped 61 per cent [over the past quarter], and 39 per cent [in the past year]."
InvestSMART chief market strategist Evan Lucas says "people might see [the news ban] as Facebook abusing its market power to curb 'free media' to some extent".
"The world paid close attention to what Facebook did in Australia, and it could potentially strengthen the case for US anti-trust laws being tightened," he said.
"That wouldn't be good for Facebook's business, especially if it is forced to sell WhatsApp or Instagram down the line.
"But the EU [European Union] is a bigger concern for Facebook, as they're thinking of passing similar legislation to Australia.
"Europe is a bigger fish to fry than Australia. So if the EU started charging Facebook for their media content, that could have a material impact on its bottom line."