New head for sports body

Print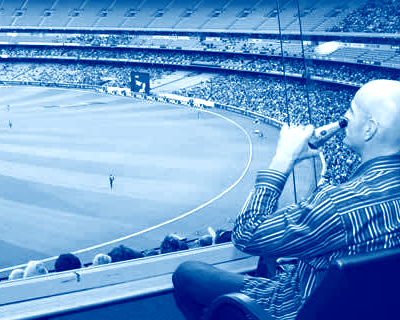 The Australian Sports Commission has its first ever female leader, with the appointment of Josephine Sukkar.
Ms Sukkar is the president of Australian women's rugby, as well as a co-founder and principal of construction company Buildcorp.
Federal Sports Minister Richard Colbeck has named Ms Sukkar chair of the Australian Sports Commission, which oversees Sport Australia and the Australian Institute of Sport.
"For three decades, Ms Sukkar has helped lead a successful Australian family-owned business through many challenges, including the global financial crisis and most recently COVID-19," Mr Colbeck said.
"During this time, she has also been a strong contributor to the national sporting community, most notably driving increased female participation through her involvement in Australian Women's Rugby.
"I am delighted she will now use her experience and passion to lead Australian sport as we navigate through a COVID-safe world.
"Ms Sukkar will play a vital part in shaping the future of sport and I look forward to working with her to ensure the sport sector in Australia is prepared, adaptable and resilient."
Mr Sukkar is expected to begin repairing the sports bodies' public image after it was embroiled in the recent 'sports rorts' affair.
There are also ructions between Olympic and non-Olympic sports, and a balance to strike between grassroots programs and investment in high-performance sport.
COVID-19 restrictions have seen many kids' sport competitions sidelined, while high-profile sports including the AFL, NRL and Tennis Australia are dipping into reserve funds to fill the gap left by a lack of broadcasting, advertising and gambling revenue.
"I look forward to engaging with Australian athletes and sports organisations to address their challenges, particularly those posed by COVID-19," Ms Sukkar said.
"I also want to help them achieve their goals and build participation in our many sports."